April 13th
I appreciated the moment in yin yoga when Ellen asked cat lovers to imagine a basket of kitties, dog lovers to imagine a basket of puppies, and those who don't love either to imagine something that inspires in them a feeling of tenderness – "Pop tarts, maybe."
April 14th
My mood was flat. I mean: fine. But flat. Because it's all the same every day, see. So I knew, even though I uncharacteristically had no motivation, I needed to go outside. First, I put on my winter coat. Immediately, I was warm. I'd been so cold all morning. But I was warm. Then I did my typical dickin' around of downloading podcasts and drinking water and using the bathroom. Sideways, then, my body slid into the piano bench, and I turned some pages. It was doable, the riddling out of notes. Slowly. Quietly. I played "Ave, Maria." My dad, dead now 17 years, stood at the door of the cathedral and sang that as my almost-sister-in-law walked down the aisle in 1991. His tenor soared high to the rafters, oblivious to all the sour years that lay in front of them.
April 14th
It has occurred to me more than once that several periods in my life, particularly the Belarus months, were essentially pandemic training.
April 15th
Chatting with my sister, the early childhood teacher. She reports her work day runs, with many breaks, about 7a.m.-9p.m. as she connects with parents and kids whenever they are able:
I pre-record videos and I pause after I ask questions and a couple of the moms say that their kids are answering me and talking to me, which I think is so freaking adorable! I do remind them now I can't see them, but I don't think all of them really get it completely
April 15th
We started Picard a few nights ago. Fortunately, the costuming – ooh, happy salivation over all that linen with all them buttons — keeps me on board even when the dialogue, characters, and plot beats feel straight out of a Marvel movie. Do all great pilots have to be immature misogynistic egotists?
April 16th
Came home from my afternoon walk to a happy Byron: the mayor has declared the library "essential" and will be communicating with library staff about her decision to have curbside pick-up happen. I'm fully delighted that this community resource, while taking all recommended safety precautions, will start serving the community again.
April 16th
The podcast Verified has me riveted; in a sense, it's true crime because it pertains to the prosecution of a Couch Surfing host in Italy who drugged and assaulted women who stayed with him, but it also raises issues surrounding "sharing economies" (definition of sharing economy: an economic system in which assets or services are shared between private individuals, either free or for a fee, typically by means of the Internet). I hadn't heard sharing economies, also known as access economies, discussed overtly before – think lending libraries, Airbnb, Couch Surfing, Uber, where transactions often are private or peer-to-peer. Wikipedia tells me one of the premises of a sharing economy is:
Stranger danger can be overcome

In many cases, the sharing economy relies on the will of the users to share, but in order to make an exchange, users have to overcome stranger danger. Access economy organizations say they are committed to building and validating trusted relationships between members of their community, including producers, suppliers, customers or participants. Beyond trusting others (i.e., the peers), the users of a sharing economy platform also have to trust the platform itself as well as the product at hand.
What's so interesting about this podcast is the way it considers human trust versus digital trust with regards to just that issue: When, how, and why should we push past the feeling of stranger danger that has been drummed into us since childhood? To what extent should we ever trust an app (aka a company)? I have to say: Couch Surfing does not come out well in this series.
April 16th
I've started alyssum, marigolds, zinnias, nasturtiums, candytuft, celosia, calendula, cosmos, chrysanthemums, snapdragons, coreopsis, rudbeckia, and salvia – 16 trays and two planters. I haven't started this many seeds since 53" of snow fell in April of 2013, making it the snowiest month on record for Duluth. As far as panic responses go, pinning hope on a garden is one of the healthier ones. *she typed, sipping her second whiskey of the evening*
April 17th
I'm answering a student email about wanting to take an Incomplete because she didn't do a whole bunch of assignments in January and February (short answer: NO) when Leggy comes down to make toast. I tell her I can't stop thinking about how perfect the topic was that she was writing on yesterday for her sociology research methods class; she was analyzing tweets people made about their year-end Spotify wrap-ups (aka "Wrapped") as a means of discussing the personas we present through social media. Basically, at the end of each year, Spotify's Wrapped sends users a summary of the music they listened to during the year, along with detailing how many minutes they listened. For example, I learned from my 2019 Wrapped that I'd listened to Led Zeppelin more than any other artist – REALLY? – followed by vastly lesser-known Kentucky Gag Order. At our house, we had a discussion of how many minutes each of us had listened to Spotify and what artists led the pack for each of us. Anyhow: when Leggy told me the topic she was writing about, I had a moment of thinking, "That is a seriously cool professor." But it turns out the topic was her choice. Of course. Because there is nothing more Perfectly Allegra than analyzing data surrounding tweets pertaining to Spotify.
There's also nothing more perfectly Allegra than today's homework-related task: in one of her classes, they're doing peer editing. Just before the toaster oven dinged, she wondered if peer editing means only responding to content – or if she can point out grammar errors and suggest better sentence structures. That definitely is dicey territory in peer editing, as folks get defensive. I suggested she contact her peer and say, "I'm also have some grammar suggestions, so would those be something you'd like to see, too?" Wielding the knife, preparing to butter, she mused, "It's so funny how my brain can't even take in the content if there are problems with sentences. I could read the whole thing and not even know what it's about if there are grammar problems." THAT'S MY GIRL
April 17th
I hear Paco's 3-D printer at work upstairs. When I ask what he's making, turns out it's mask extenders for healthcare workers at one of the hospitals in town. It's a robotics thing. The team contacted the hospital and asked if there was any need they could help fulfill. One request: mask extenders keep personnel from getting sore behind the ears since they move the point of connection of straps from ears to the extender (behind the head). Initially, I had lobbied for the robotics team to make curbside-delivery robots, but as it turns out, complex machinery is best built with people together in a room that contains machining and programming equipment.
April 18th
Because he's one of my best girlfriends, Byron had spent some time with the social media account I've been eye-roll watching and, oh how we love him, greeted me this morning with, "So, I fell down that rabbit hole last night. I have notes." Then we talked for a while about the various presentations of narcissism, and there was nothing I'd have rather been doing while sipping my morning coffee.
April 18th
Paco and I went for a couple-hour walk over to Lester Park. First, we stopped at the post office, so he could mail a letter to a friend here in town. Those hand-written letters they're exchanging will be lifetime souvenirs of a very specific era. My favorite part was when he stood in front of the big blue mailbox, having looked it over, and announced, "Okay, help. I don't know how this thing works." He's so tall he couldn't see the flap and handle to open the thing.
April 19th
I wonder if Catholics feel lately like they're getting a preview of Limbo as they shelter at home, hanging indefinitely in a kind of nothingness, waiting for resolution.
April 19th
We started discussing Peace Like a River in the Novels class last week. Students always respond well to it – that's part of why I assign it, this book where the setting is so familiar, especially after we've read a handful of books with locations that are foreign to young people in Northern Minnesota – but I feel this semester like they are writing their posts almost from a place of relief, like "Oh, this is comforting. A book about harsh winters and hunting. This feels right."
April 19th
Himself and I went for a walk through the Congdon neighborhood. On our way back, suddenly we were at a little park with a plaque. We were standing on Minnesota's oldest cement, a couple of blocks' wroth preserved from 1909, nine years before the Spanish influenza killed 10,000 Minnesotans. The current Covid-19 death total in Minnesota is 121 people. It's poor thinkers who look at those numbers and think the threat now is lesser. It's these actions that change numbers, knotheads. Here's a snippet from MinnPost.com about what happened in 1918:
The hospital at Fort Snelling admitted its first case of influenza on September 27. Within ten days, 850 patients had been admitted, most with the flu. Two hundred of those developed pneumonia, with sixty-one deaths. Most of the patients were men under the age of twenty who had enrolled in the Students' Army Training Corps (SATC) at the University of Minnesota. Close contact in classrooms and barracks was likely the cause of the explosive spread of the infection.
If what we're living ultimately seems like a lot of fuss about nothing, the point is that the fuss made it closer to nothing.
April 19th
Late last night, Leggy messaged me, asking if I like poetry. When I told her it depends, but I definitely like it more than I used to, she directed me to the On Being website and the poetry of Richard Blanco (Full disclosure: On Being has long been to me "That Tiresome Earnest White Woman Thing"). Apparently, she first arrived at On Being when someone on Instagram posted a poem by a different poet called "What You Missed That Day You Were Absent from Fourth Grade" – which I promptly sought out, read, and loved. When I messaged her to say "Wow, that's a great poem," she replied immediately, "Right?" Then she typed "Layli Long Soldier is an indigenous poet. Did you know 38 people were hanged under Lincoln's orders, on the same day he signed the Emancipation Proclamation?" I am not mad at the in-house messaging that takes place at 1:30 a.m.
April 20th
I think I was a little cranky in some feedback to a student last night. I keep thinking about it. The student's already read it. My issue: she deserved my crankiness. Yet we are being urged to treat our students with extreme compassion right now. And I have been. But it was late, I was tired, and she was acting like Week Fourteen of the class was the first time she'd stumbled into the place. An extreme compassion that could be extended to teachers would be allowing them the right to express annoyance when faced with annoying behavior.
April 20th
Ellen reads a poem at the beginning of class each night in yin yoga. The poem she read tonight she will read each night this week, which is something she hasn't done before. I'm glad we get to hear this one again and again; the closing line brought an unexpected rush of emotion from me. At the end of class, I typed a comment saying I loved the poignancy of the final line. When Colleen chimed in that the closing had gotten her full-on teary, it felt beautifully like we'd been in the same room together.
Bird Left Behind

As for her, the circumstances must be ordinary

And so the return. Door unlocked. The path mowed

Right to the oiled gate; the pasture

Cleared of stone and alder. All untouched

Enough to enter. The man or woman

Off down the valley or working above

Treeline. No other sound but a few strays

Hurrying through the dusk as if the end

Will begin, certain and with nothing

More to say. She does not know she does not know.

Having come back to find her kind

And none being left she took herself up

Into a tree unclear what to do next save only

Sing the song she wanted sung back to her.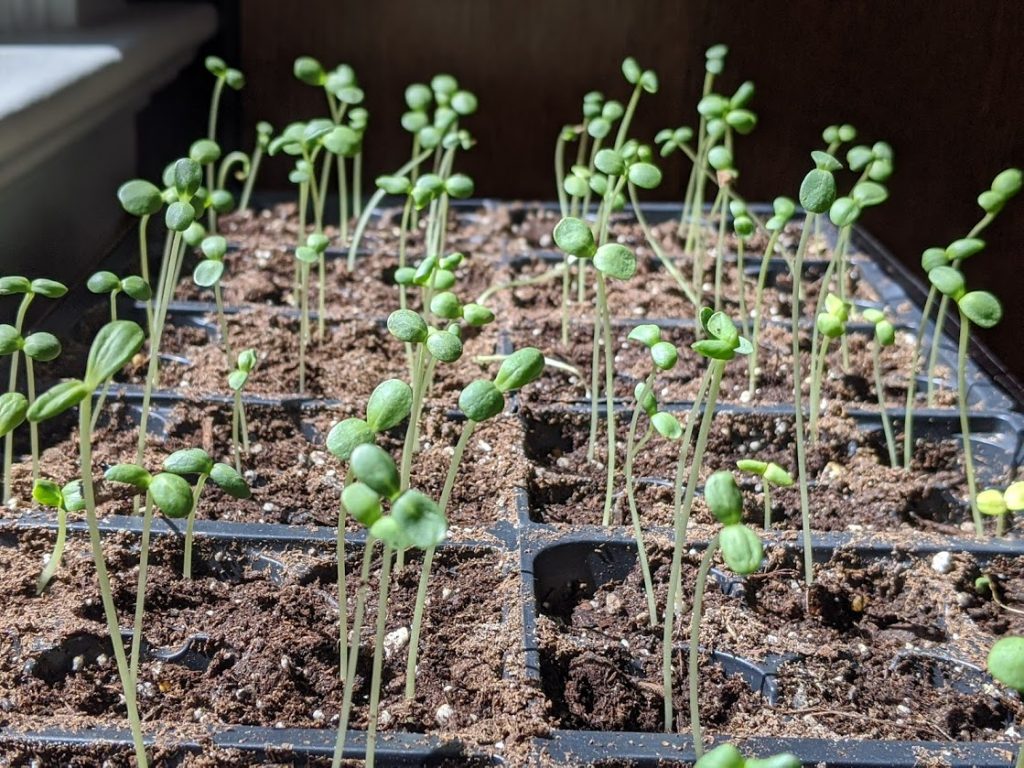 Comments
comments