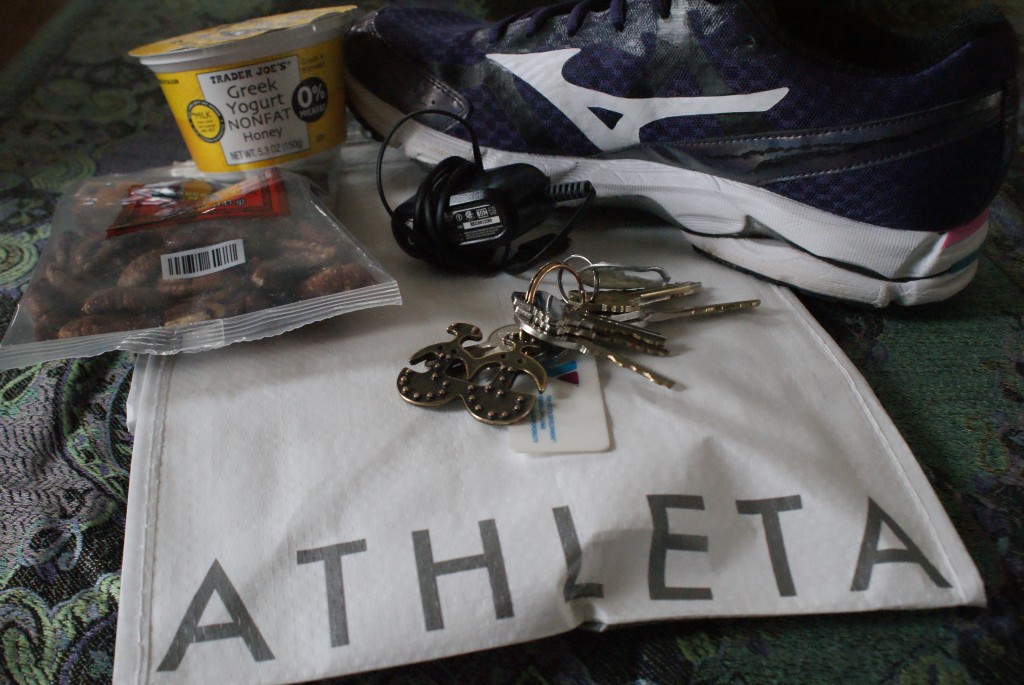 Dear Diary:
Me again. Hey, so I visited one of your predecessors a few weeks back, and, boy, did that totally bitchin' trip back to the early 1980s reaffirm my love for Rush's lead singer Geddy Lee; since then, my Spotify's been cranking "If you choose not to decide, you still have made a choice" 'til a thin trickle of blood dribbles from my ear and down my freckled cheek.
That glance back in time also reminded me how no one, back in 1982, really knew Barry Manilow was gay–but now, 33 years later, Barry's gotten married! To a guy named Garry! So they are Barry and Garry! And that hurts me a lot! Because imagine if my husband's name were Hocelyn! And we only found out about Barry and Garry's union because Chrissy Snow from Three's Company talked about it on a gossip show! As it turns out, Barry met Garry a couple of years after I saw him in concert, so I'm thinking I still had a shot with Barry when he performed at The Metra in Billings, if only I hadn't been seventy-eleven rows back and toting boobs! Clearly, it was only after something deeply internal in Barry realized "no Jocelyn for me" that he felt free to embrace the Garry!
Basically, Diary, you remind me that things change while remaining the same and that I've evolved over the years so as not to be, as Geddy would put it, "ill equipped to act, with insufficient tact." He also told me to "put aside the alienation and get on with the fascination"–wise words!–and so if you're not doing that yet, Dear Diary, I recommend you get on with it. The fascination, I mean.
Anyhow, I'm so glad you're here, in the present with me, now; I have lots to report because a few weeks ago it was Saturday, and nothing big happened.
I'd been down in Minneapolis for a couple of nights to participate in the annual "delegate assembly" for the faculty union. I KNOW: I still can't believe I'm a member of a union, either. Unions were so profoundly not a part of my upbringing that I am floored every time I remember I'm a worker who enjoys benefits and protections thanks to collective bargaining. Here's an interesting development in recent years, Diary: unions are under attack by certain conservatives, such as the google-eyed hand-puppet who governs Wisconsin, dismantling unions within their states and opting, instead, for something called Right to Work. I won't go into the details of Right to Work here, lest they get your pages in a flap, but here's one tidbit to give you a taste of the issue: corporations love Right to Work states, and workers in Right to Work states make approximately 10% less than in union states. So, you know, I was at a union meeting, mostly because the union covers the cost of my hotel room, and there are a lot of episodes of Chopped that need me to watch them, but also because I savor the spectacle of parliamentary procedure in action (this year's highlight: it took an hour to defeat a motion to issue a thank-you to a retiring administrator, after which the registered parliamentarian overseeing the discussion began pulling out her eyebrow hairs, one by one, with terrifying deliberateness).
On the Saturday in question, I got up at 8:30 a.m., having listened to drunken colleagues splash red wine on the carpet outside my room until 2 a.m. That's the suck of getting stationed next door to the Governor's Lounge (aka "social suite") for a couple of nights at a work conference. I didn't actually mind staying up that late, to tell you true, because it afforded me an hour's obsessive watching of the hypnotic Lifetime network program called Bring It. Diary, this reality show follows groups of "hip-hop majorettes" as they train with over-the-top coaches and compete against rival troupes. That night in my hotel room, by the time the Dancing Dolls got to the final Stand Battle against the Divas, I was wishing my beloved Geddy could pop in to the gym to advise the girls and coaches that "glittering prizes and endless compromises shatter the illusion of integrity." Sadly, his lesson would be lost on thirteen-year-olds who throw eyeball shade at competitors while doing the splits between two chairs.
At any rate, despite a short night's sleep, once I woke up that Saturday morning I had more than enough energy to grab the remote and turn on HGTV, salivating at the thought of houses being flipped. I had to settle, though, because Love It or List It was on. Before I could pour a cup of water into the coffee machine, I was embroiled in the quandary of a couple whose lovely view and rotting deck left them craving a better view and a sounder deck. By the time I was wincing at the powdered creamer drifting into my crappy coffee, I was ready to have Geddy call the couple and blast their self-absorption with a quick "How can you be worried about your deck when 'the hypocrites are slandering the sacred halls of truth'?"
It wasn't even 9 a.m., and already I'd watched people with too much money bitch about their lot and had a mental visit from Geddy Lee. Oh, Diary, it was shaping up to be an amazing day.
Slamming my coffee, I headed down to the fitness center to rollick on a treadmill with a television attached to it. Racking up some miles, I did an interval workout, bumping up the speed during the commercials since few things make me want to run like my butt's on fire more than an ad for hemorrhoid cream. After some satisfying sweating, I hopped off the treadmill with a flourish–always the key to a successful dismount. As I moved to the weights, a kind 70-year-old man perched on a bike observed, "You certainly were exercising vigorously!" Thanking him, I noted, "I have a friend named Geddy who might have described me thusly, 'Daughter of a demon-lover/Empress of the hidden face/Priestess of the pagan mother/Ancient queen of inner space.'"
Hoisting a twenty-pound weight towards the ceiling, I added, "But he's one for words, that Geddy. You can just call me Ancient queen of inner space for short. 'K?"
All too soon, Diary, I fluttered my fingers adieu at my bike pal, coyly patted my butt like it was burning, and returned to my room for a shower before checking out. When I opened the door, I noticed the message light flashing on the room's telephone. It was good news: my friend Kirsten's phone charger, which she had left behind when she checked out the day before, was in the possession of the front desk, so I needed to stop by on my way out and grab it for her.
Oh, Kirsten, Kirsten, Kirsten. Tsk, tsk. Don't forget your stuff at the hotel, Silly! Where's your head, Goose?
Just before noon, I zipped my bag shut, stroked the television's face fondly, and headed out, in the process leaving my phone charger and brand-new tablet on the desk next to a take-out menu.
Never fear, Protective Diary, I had a carefree nine hours before I realized they'd been left behind, and once I did, it only took repeated phone calls and ten days before they made their way to Duluth.
My mind wasn't on chargers and tablets, you see, for I was aiming my car towards the second-largest mall in the state. Why head straight home when I could stop and gape at suburbanites while eating teriyaki chicken and noodles so offensive that the chef would literally have lost his face if he'd served it it in Japan? Also, I was needing a new racerback sports bra and figured a good pawing of the clearance at Athleta and Macy's might yield a bargain.
You know what I learned from my pawing, Diary? Good sports bras sell at regular price, so I just need to pony up and pay top dollar. Also, did you know that there's a "trainer's discount" at Athleta? And that if we tore out one of your pages and wrote "Jocelyn is a trainer" on it with very firm print, we could maybe score a slightly cheaper bra? I learned about this discount when I was stuck in the check-out line behind a tiny wall of muscle topped by a blonde pixie cut. This woman had told everyone waiting for the fitting room about how she'd just been to Florida to watch some baseball, and then she told a worker near the skorts about how she'd just gotten back from Florida where she'd gone to watch some baseball, and after that she told the cashier about how she'd just gotten back from Florida where baseball had been watched. It was a damn relief when she finally shut up about her glamorous baseball trip to Florida long enough to tell the cashier that she's a trainer and would like to use her discount. However, she couldn't find her official trainer card to prove it, and she sure as hell didn't have a diary page upon which to forge one (fitness trainers ain't 'zactly littrit types), all of which made me hope the cashier would issue a "trainer's challenge" to this sack of skin bulging with guns and tell her, "I'll let you have the discount if you drop and bang out thirty plyo burpees with push-ups while I blare a Pitbull song."
Alas.
Challenge un-issued, the cashier simply looked up the woman's name in the computer system and gave her the discount. Just as I was pouting "Stupid technology takes away all the fun," I heard Geddy's voice, a whisper in the ear of my mind, singing to me of the beauties of modernity: "Invisible airwaves crackle with life/Bright antennae bristle with the energy/Emotional feedback on timeless wavelength/Bearing a gift beyond price." Powerless in the face of his argument, I took out my phone and tapped out some emotional feedback on timeless wavelength: a text to my husband, telling him I'd be home for dinner.
In thrall to the blonde bit of cut buffness packed into spendy leggings, I followed the baseball-watching trainer out of the store and into Macy's, whereupon she promptly disappeared, like the panty panel of a leotard up Jane Fonda's cooch.
Sweet Diary? Macy's on a Saturday afternoon during end-of-season clearance is nuuuuuuuuuts. Rather than browsing the clearance, I mostly wanted to take pictures of the heaps of intermingled, chaotic blouses, jeans, sweaters, blazers, t-shirts, toddlers, purses, and dresses under the "80% Off" sign. Who could find anything of interest in that mess?
About two hundred women wearing bedazzled sweatshirts, pushing strollers, carrying three pounds of product in their hair and kids named Dakota on their hips. That's who.
For a long time, I stood there, unmoving, surrounded by frenetic shoppers. Limply, I reached out for a few garments, realized they were Size XS and covered with rhinestones, and let my hand fall back to my hip. Grabbing my elbow, Geddy analogized, "You know how that rabbit feels, going under your speeding wheels, bright images flashing by, like windshields towards a fly, frozen in the fatal climb? That's you right now, girlfriend. You're the rabbit, and clearance is the wheels. We need to get you out of here."
He steered me to the relative oasis of the "Wear to Work" section of the store, which is where Right to Work employees buy Anne Klein dresses, if they can afford them on their limited wages.
Looking around, I realized this part of the store was calm, organized, and shoppable. I also realized I was standing next to a rack of Calvin Klein dresses that were chanting my name. Or maybe my husband's name, if it were Hocelyn. Either way, he wasn't there, and I was. It was time to get my "try on" on.
I grabbed a Size 12 and headed in to the fitting room, a place where previous rampagers had left the detritus of their "No" clothing while wheeling out gleefully with arms full of "Yes, yes, yes!" Stepping over the mountains of fabric, I found a spot where I could shed my clothes and wrap myself in Calvin–the nearest thing to Barry Manilow's arms I'll ever experience, actually.
It started out terribly.
Yea, I got into the sheath dress.
After that came the despair.
Why? Why? Why had Calvin designed a dress so ridiculously sleek that I couldn't get the zipper closed over my formerly burning buttocks? Why must the fitting room always hurt?
Sighing sadly while Geddy crooned words of comfort–"Some need to pray to the sun at high noon/Need to howl at the midwinter moon/Reborn and baptized in a moment of grace/We just need a break/From the headlong race"–I stripped off the dress and returned it to the hanger.
As I zipped it closed, readying it for a shopper built more like a trainer, I looked at the tag.
Diary.
In a moment of grace, I was reborn.
Diary.
It was a Size 6.
Diary.
I HAD VERY NEARLY GOTTEN MYSELF INTO A SIZE 6!!!!
Diary, dear, dear, Diary. I was having an amazing Saturday, indeed.
It was so good, in fact, that I didn't need to buy anything at Macy's after all. What I really needed to do was grab Geddy, strap his invisible presence into the rental car (long story; you'd be dead before I finished it) next to me, and hie off to the Trader Joe's, a place so fabulous to this rube visiting the Big City that it almost felt like I'd gone to Florida to watch baseball.
At the Trader Joe's, I stocked up on Australian licorice and bottles of limeade, tossing a random "speculoos" chocolate bar into the cart right at the end. As he scanned my purchases, the adorable cashier gave me directions to the nearest coffee shop, confessing that his addiction to the stuff ran so deep he had launched a recovery program consisting of a steady drip of tea. Geddy and I counseled him on how to break a habit and urged that he also try sparkling water as a replacement for caffeine, postulating that the textural satisfaction of bubbles might retrain his mouth. (That last sentence is Classic Geddy, inn't?)
Outside, I packed the car with groceries and, gearing up for the drive home, ran over to the Starbucks next door. There, as she made my mocha, the worker joked about whole milk and three inches of whip cream to the point that I recommended she write a book of barista humor.
It would be a slim volume.
–Oh, dang. Diary? I have to go! Here I am, only part way through my amazing Saturday where nothing happened, and there's so much more to tell, but I need to go scrub the pressure cooker (Hocelyn loves him some beans!).
Save me a page or two. I'll be back later to fill you in on the rest of the day. Gad, we haven't even gotten to the part where I listen to the classics station on the radio yet! Just hum these lyrics from "Tom Sawyer" a few times 'til I come back, to tide you over:
What you say about his company
Is what you say about society
Catch the mist, catch the myth
Catch the mystery, catch the drift
Don't worry: I'll leave Geddy with you for the humming. He hates pressure cookers.
Comments
comments