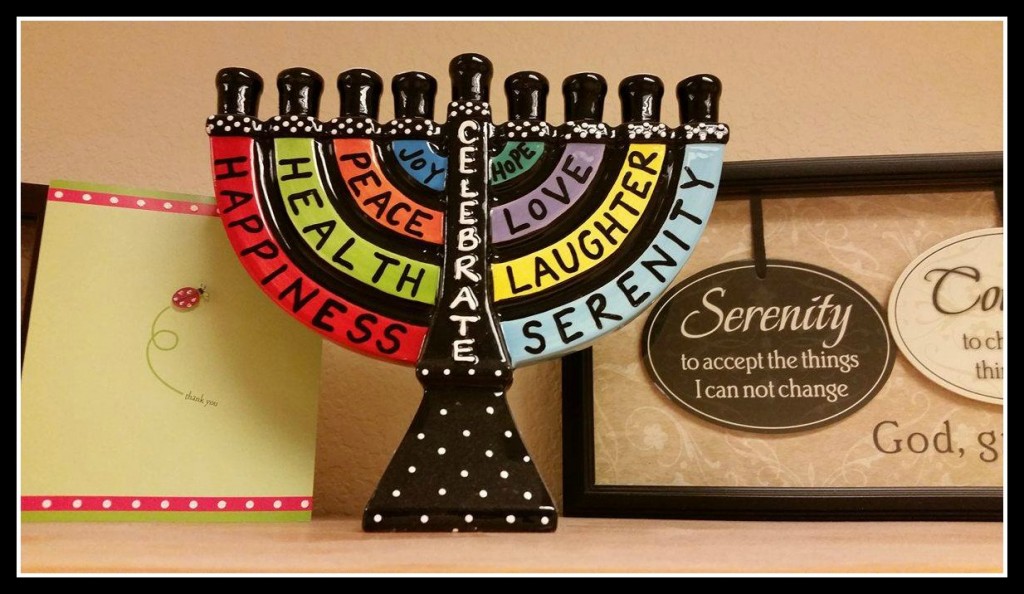 I am the Director of Social Services at a not-for-profit continuing care community in Tucson, Arizona. The facility, Handmaker Jewish Services for the Aging, offers a multitude of living options, all on one campus. We provide independent living (where residents come to the dining room for meals, but receive no other assistance), assisted living, advanced assisted living, secure dementia/memory care, long term care, and my specialty, short-term rehab services (sometimes referred to as "sub-acute care"). I work very closely with rehab patients, their families, and our interdisciplinary team to ensure that each patient has a successful rehabilitative with us. Patients come to us following hospitalization for planned procedures (hip or knee replacements, for example), traumatic events (falls, fractures, accidents in the home), or illnesses. Our job is to help them in regaining as much function, mobility, and independence as possible before discharging them either back to their previous setting, or helping them explore alternative discharge options as needed. On average, I am overseeing 40-45 rehab patients at a time, with 13-18 admissions per week. That means there are also 13-18 discharges each week. No two days are exactly the same.
This was today:
0700 Arrive all shining and happy to my office, check my email, and print the daily update from our admissions office, letting us know what's happened over the past 24 hours. Who was admitted? Who was discharged? Who changed units or rooms? Was anyone sent out to the hospital? Today's tally from yesterday's rally: 5 admissions, 4 discharges, 1 to the hospital. Print out face sheets (demographics) for each of the new admissions, put them in my tracking book, make a set for my officemate, who is still basking in the glow of a 5-day weekend.
0715 Check voice messages, answer emails
0730 Son of a rehab patient and his wife are at my door, distraught because patient is not doing well, and they need guidance. Dad is 91, has experienced multiple emotional and physical traumas over past 3 months. Wife of 72 years passed away 4 weeks ago, 16 year-old dog died 2 weeks after that. Patient himself has multiple chronic conditions — is legally blind, hard of hearing, experiencing increased confusion and presenting with "failure to thrive." He also suffers from poor appetite, poor intake, lack of progress in therapies, repeated requests to "just let me beeeeeeee." Forty-five minutes of counseling, presenting options, encouraging them to work together as a family and help patient achieve HIS goals, which may be completely different from the kids' goals. Discussion included hospice option if their goal turns out to be just getting dad home to his own environment and not putting him through more therapy and aggressive medical treatment.
0830 Daily morning meeting with department heads to review admissions, discharges, potential admits, incoming respite stays, upcoming discharges. Update followed by clinical reviews…who's developed an infection? Who's out of isolation, has abnormal labs, or is on IV antibiotics? Who's had a change in condition, needs a psych consult, or has follow-up ortho appointments today?
0930 Review list of rehab patients who are due for a team review/care conference on Thursday. Contact a family member for each patient and invite them to join us for a 30-minute review of therapy progress, nutritional status, clinical status, and to discuss discharge planning. Family members may attend in person along with the patient, or they may join us by speakerphone. By the end of the day, had successfully made contact with 8 family members from 8 different families and explained 8 different times what to expect at the meeting. I also wrote out 8 reminder cards for patients, letting them know the day and time of their conference. Along the way, I addressed concerns such as Medicare coverage, lost pajamas, need of assistance completing power of attorney paperwork, guidance on advanced directives and living wills, "too much Kosher food," adult sons who haven't seemed to have mastered the weaning stage (!!), and anxiety over one patient's upcoming PET scan (new cancer diagnosis). One of the patients with whom I met is finally ready to admit that perhaps returning to home on her own is REALLY not an option and needed much support and guidance about what a "Plan B" might look like. Referral made to placement agency for assistance.
1030 Assessments!! Assessments! I administer cognitive, mood, behavior and discharge planning assessments for rehab patients on Day 5, Day 14, and Day 30. Cognition assessment looks at orientation, attention, organizational thinking, and short term memory and comes in the form of a one-to-one, standardized interview. The mood assessment is also a standardized interview which asks specific questions about signs and symptoms of sad mood or depression over the past 14 days. The behavior assessment information can be found in electronic, daily charting by the nursing assistants or via progress notes from licensed nursing staff. And, finally, the discharge planning assessment. What's the goal? What are the barriers? Is patient on track to meet his/her goals? Is an outside resource needed to assist with planning? What supports are in place already? What additional supports might be utilized to make patient's discharge the most successful? After all assessment information has been gathered, it's time to analyze the results and modify care plans accordingly. Has the patient had a change in mood or behavior? Are they showing signs and symptoms of increasing depression? Does their post-anesthesia confusion and disorientation appear to be clearing? Are they having increased behavior symptoms — refusing care, being verbally or physically aggressive, or being socially inappropriate? If so, what might be the cause? Dementia diagnosis? Cognitive impairment? Language barriers? Hearing or vision deficits?
1215 Phone calls to follow up with patients who have recently discharged. I call and touch base with each patient 5-7 days after they leave the facility and usually start the conversation with this open-ended question: "How are things going since you discharged?" I find out whether or not their home health services have started, whether they've gotten their prescriptions filled and meds set up for administration. I find out if they've made a follow-up appointment with their PCP (primary care physician, not hallucinogenic drug), and if they haven't yet, I strongly encourage them to set this is up as an important piece of the continuity of care and prevention of re-hospitalization. During these phone calls, I often field questions about additional resources such as meal programs, additional custodial care services, or hear how their bowels have responded to being home.
1330 Meeting with a Pima Community College social work student who needs to visit with a real, live social worker and ask some fine, cookie-cutter questions about the organization, the academic and licensure requirements, the services provided, the clients who receive said services, etc., etc. I accepted this request because I, too, was a student not so long ago, and I had a similar assignment early on. I had a little less facial hair, and I hope my hands shook less from nerves than this young man's.
1400 Update progress notes from assessments, conversations, discharge planning conversations, referrals. Complete or update appropriate care plans.
1530 Difficult conversations with 2 families about prognosis and needs for alternative discharge plans, referrals to placement agencies. More importantly, support for making decisions that would be most in line with patient's beliefs and goals. Meeting again with son from earlier this morning. Family has decided to get Dad home with 24/7 care and the additional support of hospice services. "He just wants to be done," they tell me. I already knew that. They were not planning on losing Dad so quickly after saying "good bye" to Mom. Orders obtained from physician, referral made to TMC Hospice, family updated.
1610 Notices of non-coverage received from Caremore (HMO) regarding the upcoming discharge of two of its members. Notice lets patients know that their insurance coverage will end 2 days from now, March 31, and that they are expected to discharge from the facility (or become self-pay) the following day. (Note: Caremore was not dropping their members because it's the end of the month! These two particular patients had met their therapy/rehab goals, and were ready to return home. The rounding nurse practitioner had seen the patients that morning and determined they were ready for discharge, from an insurance/payer prospective. Fortunately for me, on this day, the patients also felt like they were ready for discharge and were expecting the news. This is not always the case, but that's a whole other story.) I met with each patient, explained the notice, discussed discharge plans, equipment needed, services that will be ordered by Caremore, obtained patient's signature acknowledging having received and understood the notice, provided them with a copy, and notified a family member of planned DC for April 1st. Advised patient and family of optimal discharge window, discharge process, answered questions regarding services, etc., etc. Wrote progress notes reflecting same.
1700 Notified that patient scheduled for discharge tomorrow has critical lab values, is starting on IV fluids, and will remain on a skilled stay until clinically stable. Called and put home health agency services on hold, notified new adult care home that patient would be delayed in her admission there, and cancelled transportation.
1720 Shut off the lights, closed the door to my office.
And that was Tuesday.
So, now, you may say to yourself, "Wow! That's a whole lot of people time for an introvert, isn't it?!?" The answer is "YES! Yes, it is!" So, now, you may say to yourself, "I wonder how she balances intense people time with home life?" The answer is so simple. My wife works in the wild, wild, muy intensivo world of cardiology at a teaching hospital here in Tucson and is at work each morning by 0345. That's correct — 3:45am. By the time I slink home from my day in the trenches, she has been home for several hours and is, in fact, in bed already, in order to rise and shine at 1:30am for a pre-work run or boxing work-out. When my alarm goes off at 0430, she's already well into her work day. We are like two ships passing in the night, which is actually really good for us both. We both get quiet time at the home we share with our four dogs and one cool cat. We communicate by texts and notes on the counter and can usually laugh across the distance together at least once a day. To prep for my day ahead, I usually get a 3-mile run in each morning at 5:30. It helps me center myself and run 2 or 3 of the dogs to prep THEM for several hours of waiting for their "other mother" to come home.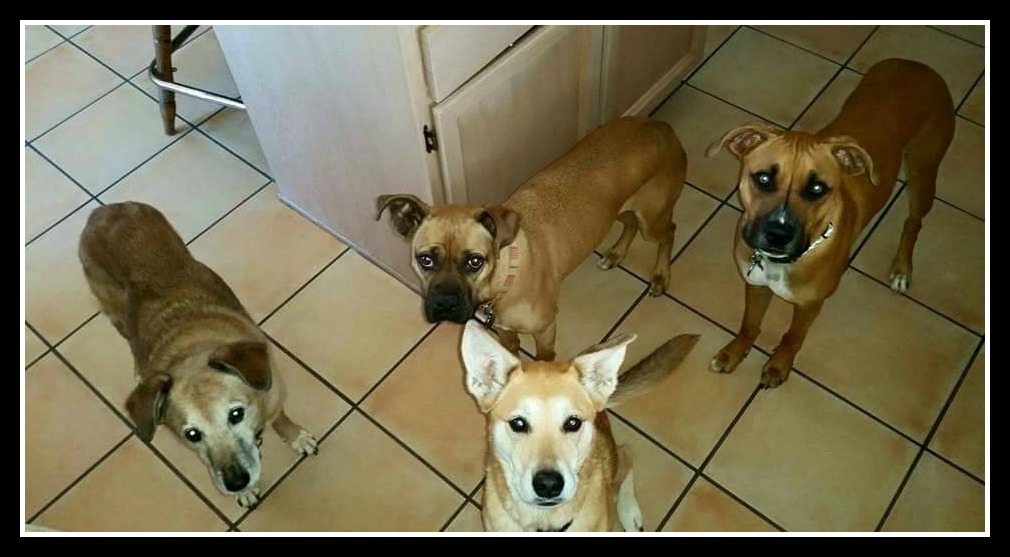 Sometimes, on the way home from work, if it's been a particularly tough day, I may shed a tear or two for my people. I often meditate while driving home and breathe out all that I have breathed in throughout the day. I go to yoga class 2 nights a week and catch up with friends and family through the wonder that is social media. On the weekends, my wife and I hike together, do yard work together, take in a movie, work on a creative art project, or just hang out together. We each love our jobs, thrive on the intensity of our days, and because we each have space during the workweek to recharge, we can fully enjoy one another's company on the weekends. Plus, she's really cute. And funny. I like that.
I think, too, that we because we see daily how quickly life can change — a misstep, an accident, a catastrophic medical event — we have a deeper appreciation for our physical health, freedom, and independence, and are less apt to sweat the small stuff in our daily lives.
———————————————————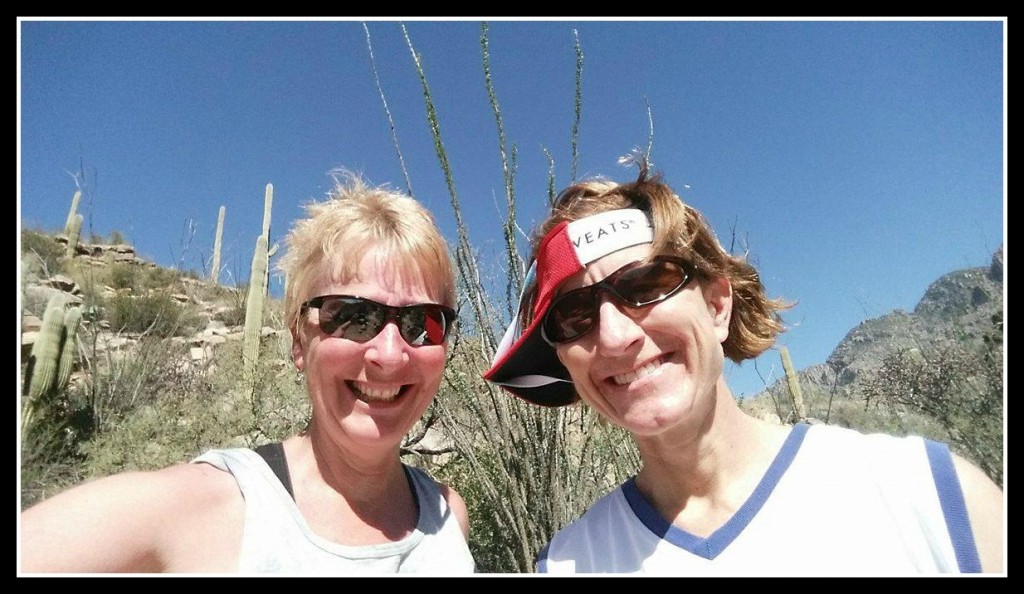 Linda Solstrand returned to college as a non-traditional student at the age of 35. Her first go-around at higher education did not end Super Well. The administration at North Dakota State University actually encouraged her NOT to return the following quarter, which was fine with her, because she had a whole lot more partying to do. Eventually, however, the call to "knock it off and get back to learning" came, and she started back at the University of Minnesota-Duluth, with one little class that first semester, then 3 little classes, and then "What the heck, let's just DO this," until she had completed her BA in Sociology with a double minor in Psychology and Women's Studies in 2005. But she wasn't done yet! She was accepted to the Master of Social Work program at UMD, and after 2 years of full-time study, 2 internships, and roughly 4,385 papers, she completed her master's degree! (She notes: the morning after commencement, she was walking around her home, feeling a slight discomfort…what could it be? Oh, yes! Her pants were on backwards. Her BFF since second grade, who had come from New York for the festivities, shook her head in sad disbelief and uttered, "And YOU have a master's degree." And then they laughed until they almost peed a little bit.)
Comments
comments