I'm sitting here, typing, and Allah-Allah, do my feet stink. It was a sweaty day wearing shoes that trapped the odors quite ably. You know what I could use, right?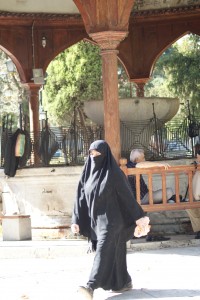 Rather, I need a rousing round of this: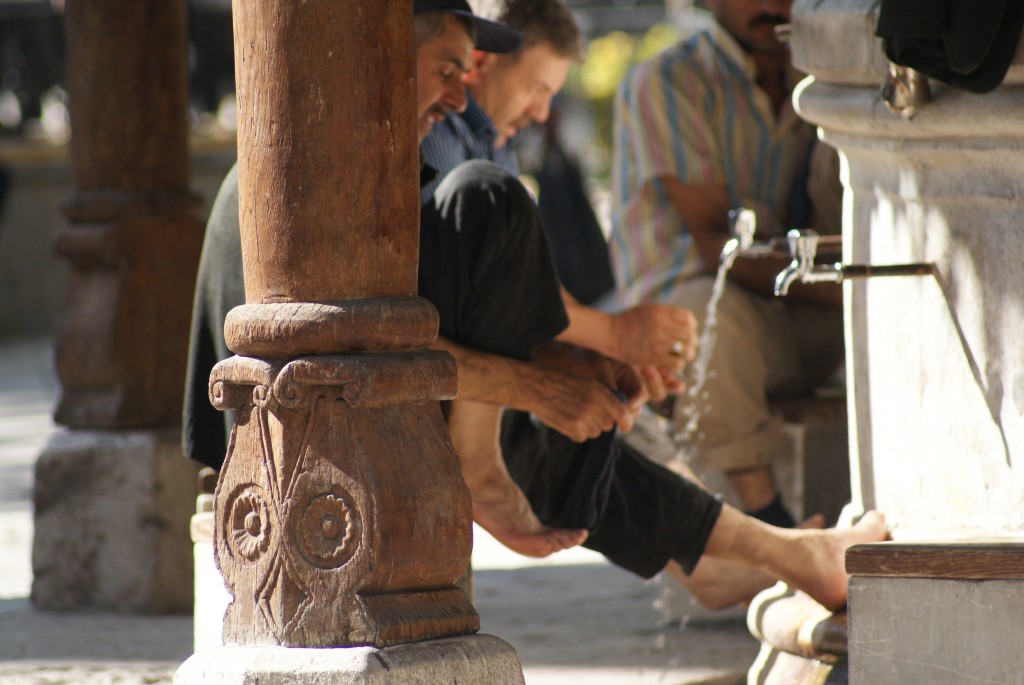 The day started with some sweating, when Kirsten and I headed out for our respective runs. I figured out a nice route (whew!) through the city and to the outer edges and then, upon return to our hotel, I was given breakfast and the opportunity to try out the hostess' personal fitness equipment. It would seem Turkey has the equivalent of a Home Shopping Network…because I don't know where else she'd have bought a piece of do-nothing equipment whose sole purpose is to collect dust in a corner. Obligingly, though, I dropped onto her ab crunching machine and let its forceful springs push me back up every time I laid it down. Clearly, clearly, the machine doesn't whittle one's abs down to nothing.
I'd need a surgeon to achieve that miracle.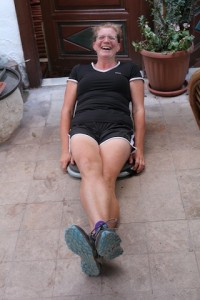 The hostess was quite convinced I was getting the workout of my life, however, so I vamped it up.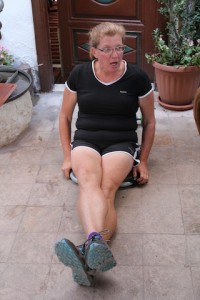 And you know how I like to vamp next to a samovar: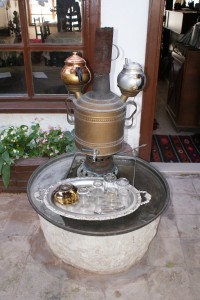 Thus, before mid-morning, I'd broken a sweat from running, crunching my abs, and feigning exertion in two languages.
Ready to escape fitness camp, we four trooped out to explore Amasya.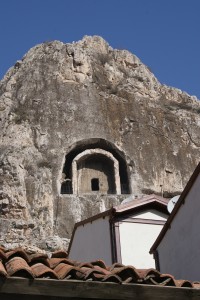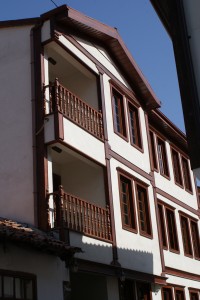 Our first stop was at a refurbished Ottoman house, now a museum: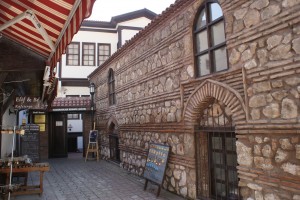 Y'all know how I feel about the mannequins, right? This house museum was a dream come true.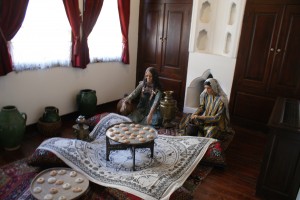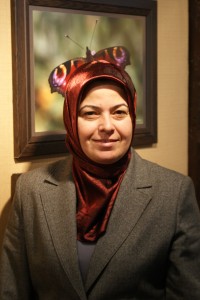 Post Ottoman house, we headed up the mountain to see the rock tombs of Pontic kings: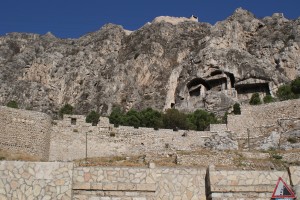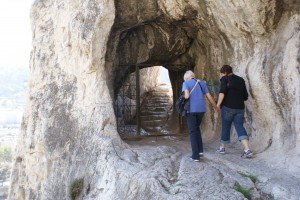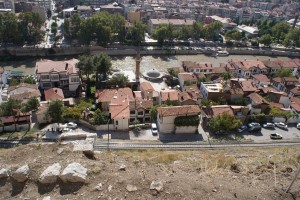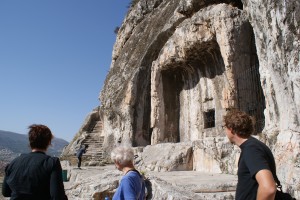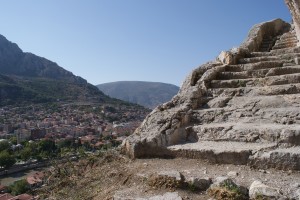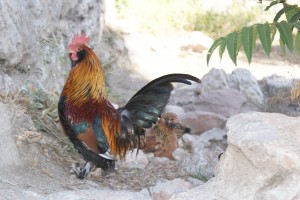 You know what all that climbing around the mountainside did? Made me hecka sweaty, in a way that took me back, sensorily, to nearly all of our year living in this country. That sticky, gummy sweat was full-on memory.
The only way to recover from a hard climb is to spend an hour in a temperate museum, yes? We went to the ethnographic museum to find some shade and, hopefully some more mannequins. Sure, there were a few, but they lacked the panache of those in the Ottoman House. Good thing the rest of the museum was full of arresting and unique-feeling pieces.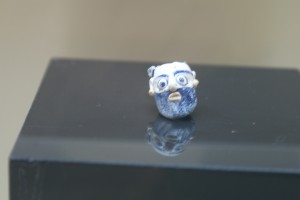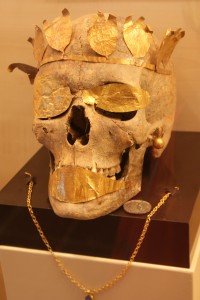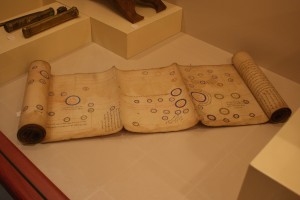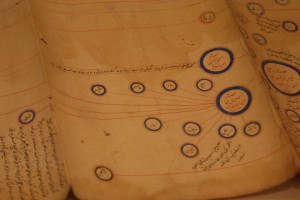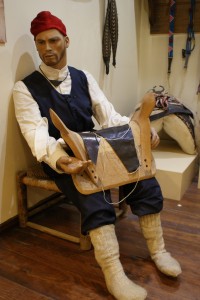 Once we left the club, er, museum, it was back out to the street.
By this point, it was mid-afternoon, so we hopped in the car and continued on our touring loop of cities. A long detour to see the city of Zile was okay, but we'd been told all the houses there inexplicably lean at dramatic angles. However, when we got to Zile, everything was upright and posture perfect. This makes me strongly suspect our friend Ruth, who gave us the tip about the city, was drunk while she was there.
Fortunately, the Zile drive was beautiful, and eventually we got to tonight's city, Tokat, most famed for its kebap. We sought one out for Byron and Virginia to share (my "welcome back to Turkey" guts are keeping me on soup and rice these days, not to mention the fact that I don't like lamb).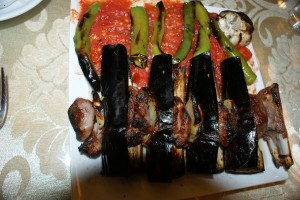 After dinner? A stop at the baklava shop.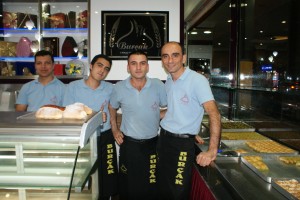 Comments
comments