Sleep is still an issue. But let me give you highlights from today–a very good day, indeed.
We took the tram to Dolmabahce palace, which is where the sultans and their families started living in the 1800s, a place that remained the seat of power for the country until it became a republic. Once Turkey became a republic, the first president, Ataturk, used the palace until his death. We stared at the bed where he died. Even when people haven't died in them, I tend to find beds interesting.
I wish I were flat in one right now.
Anyhow, here's Dolmabahce Palace, overlooking The Bosphorous: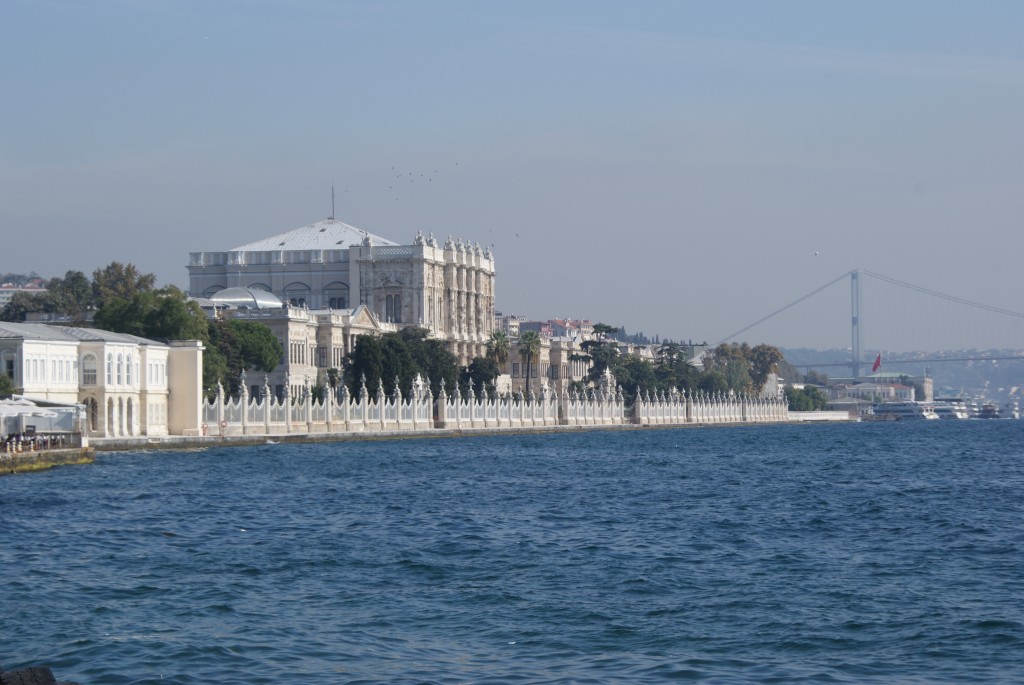 We had time standing in line to people watch.

The couple that sunglasses together, stays together. (Can you see the henna on the bottoms of her feet, if you peer through the straps of her shoes?)
Sunglass and henna free were these three: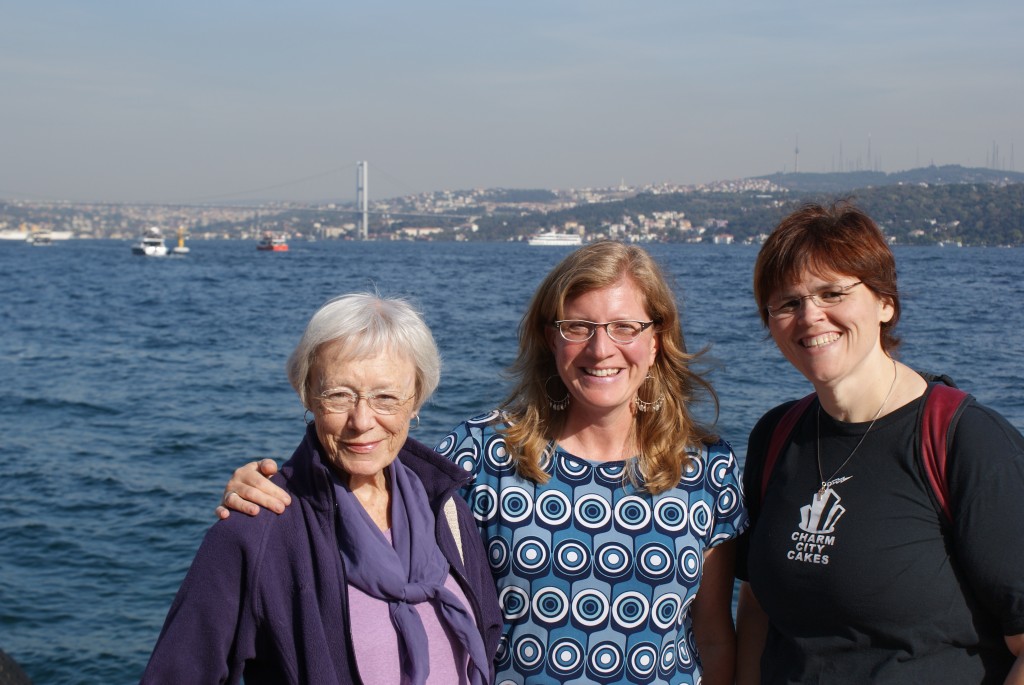 I really like gates. By water.
And I like closed gates. By water.
And I like these people:
Here are our be-plasticized feet. No carpets were harmed in the touring of this palace.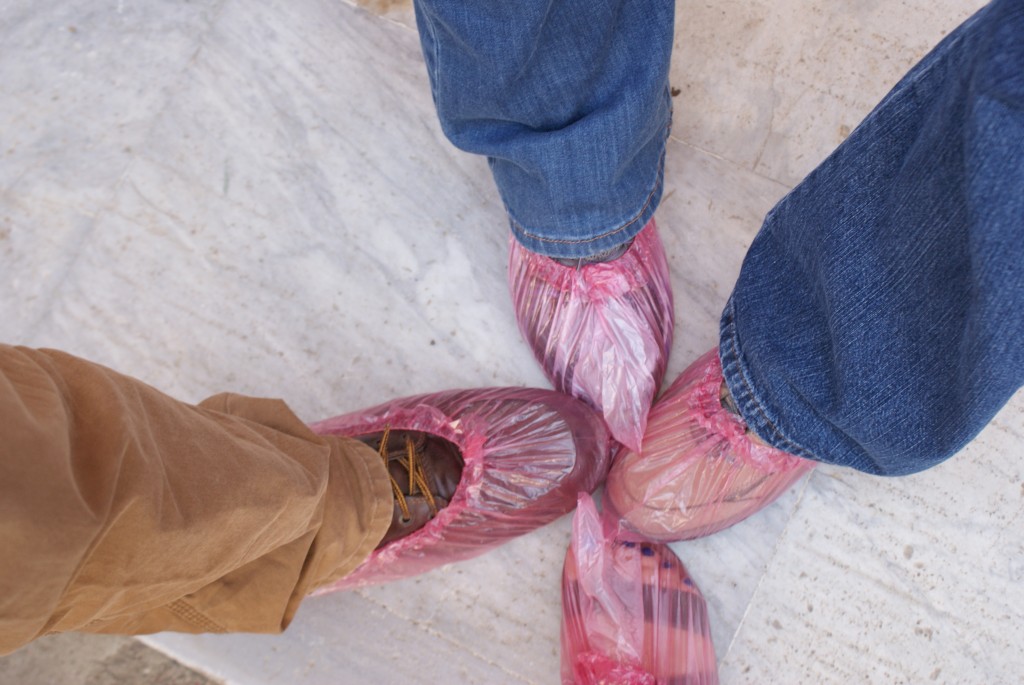 After the palace, we had lunch. They weren't able to make me the scrambled egg dish I ordered, as it wasn't breakfast time. They could, however, make me an omelette.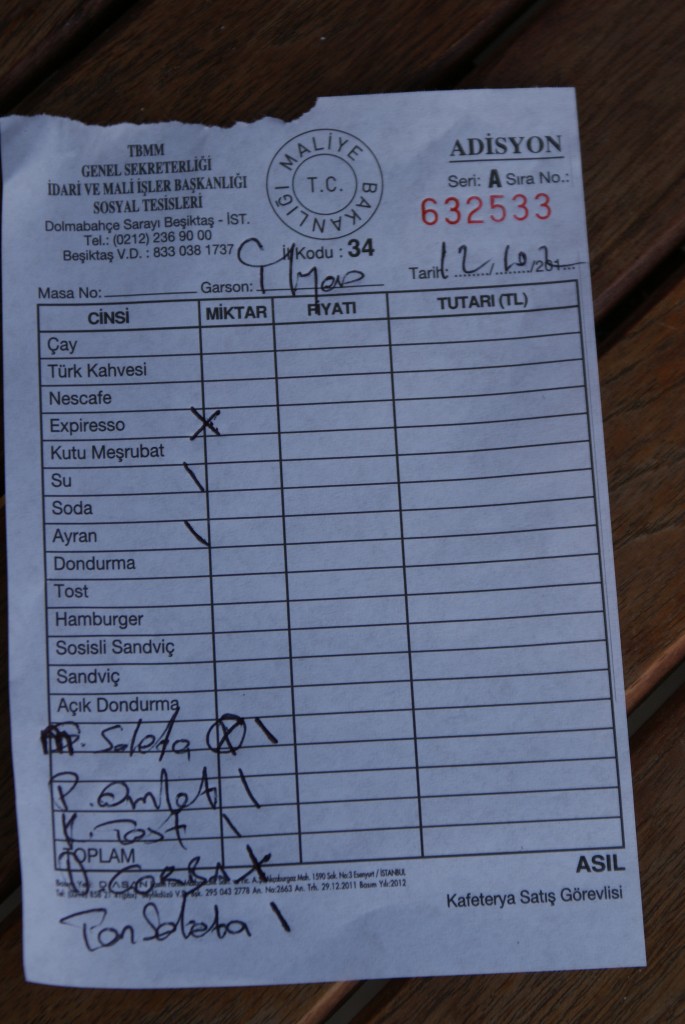 After lunch, we took the tram to the Spice Market. Everywhere, always, are mosques and abluters.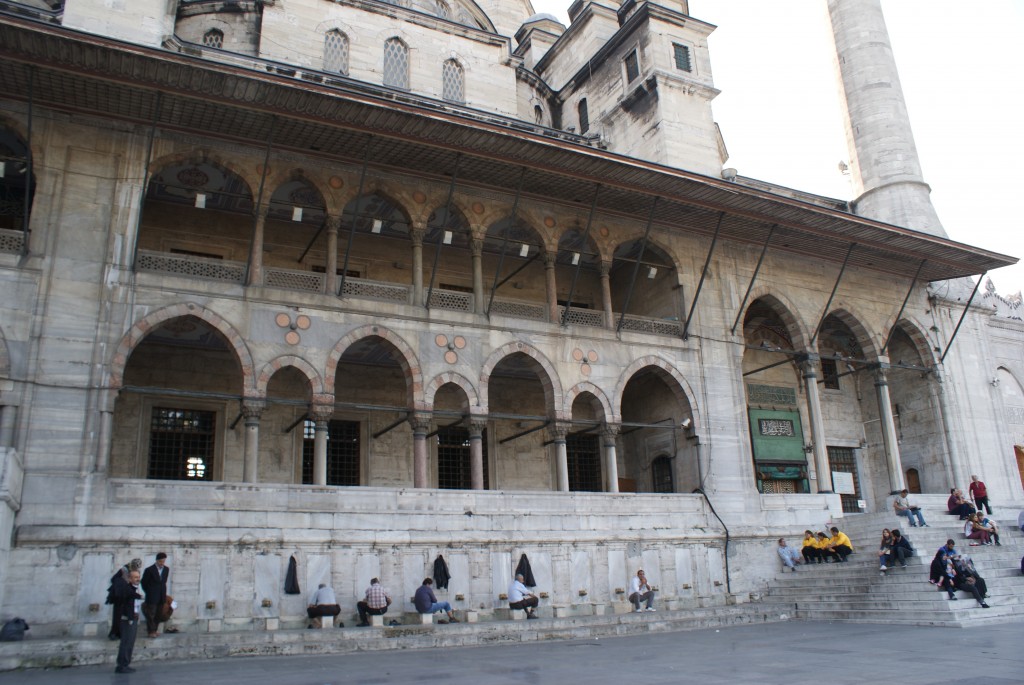 Below, I present to you–SPICES!!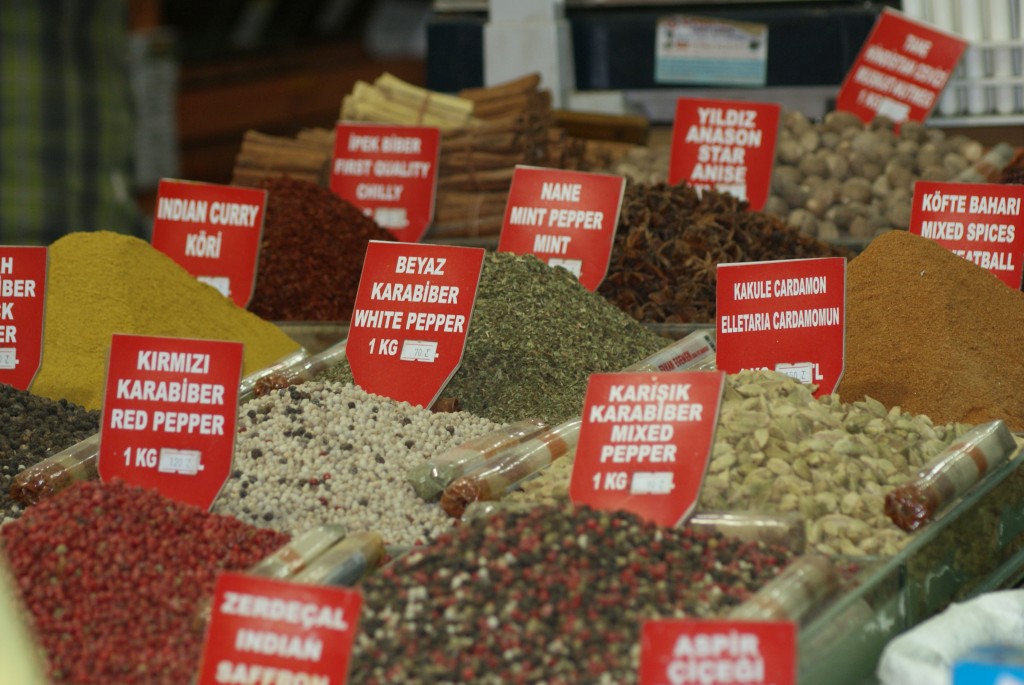 And lokum (aka "Turkish Delight"):
And tea: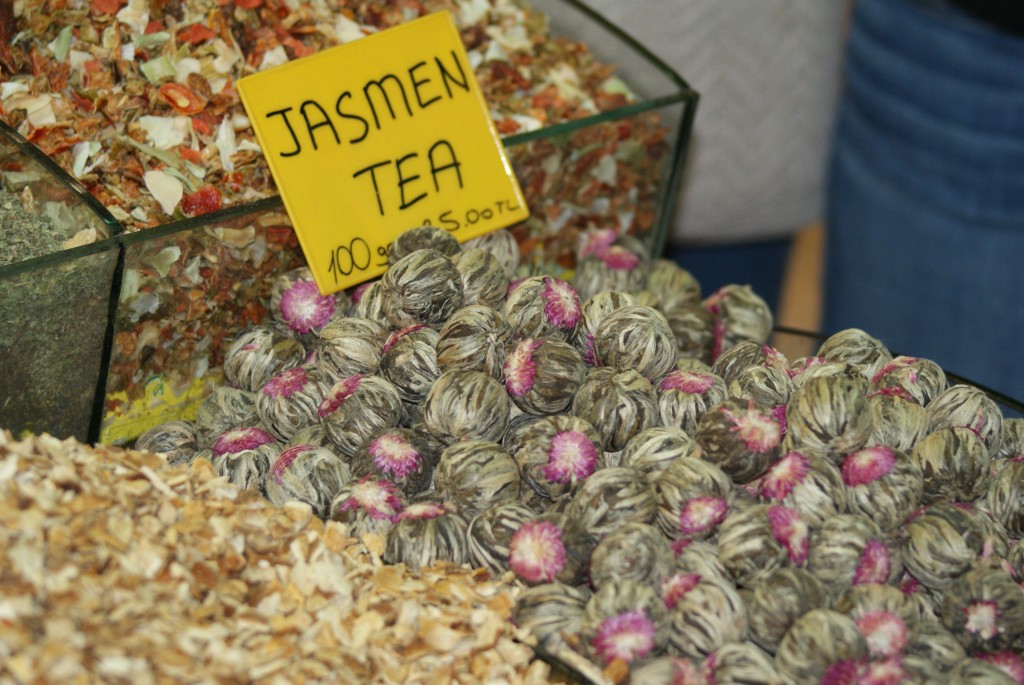 And pretty junk:
And dried vegetables amongst other pretty junk: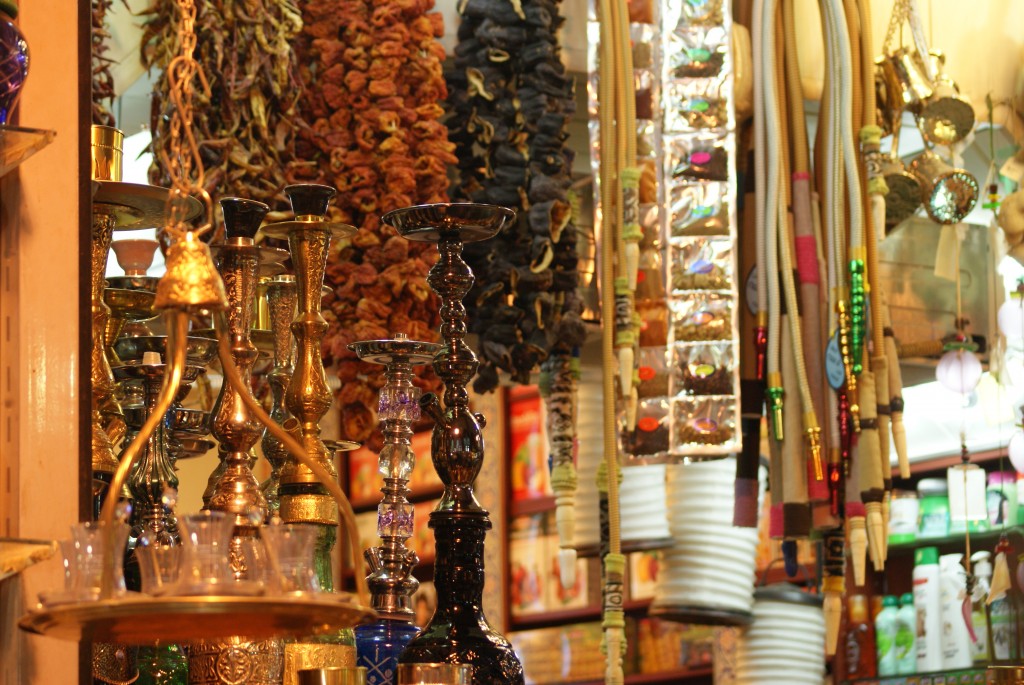 Up close, the dried veggies (eggplant and peppers) are the most beautiful kind of red, white, and blue. These can be rehydrated and stuffed with meat to make dolmas.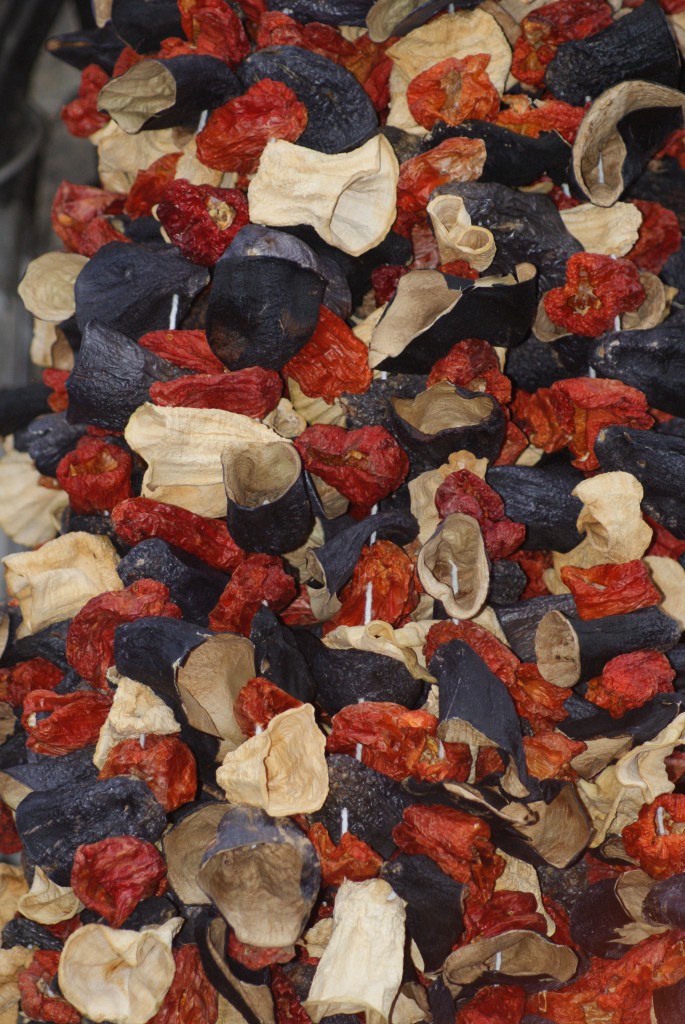 For the evening meal, our great friend Elaine (she of three Turkish husbands; she now lives in Istanbul instead of Cappadocia) and her daughter Selin came into our part of town. We stopped and had a street vendor do some calligraphy:
At the restaurant, this guy made us a huge "mixed grill" platter to share. He did not lack for personality.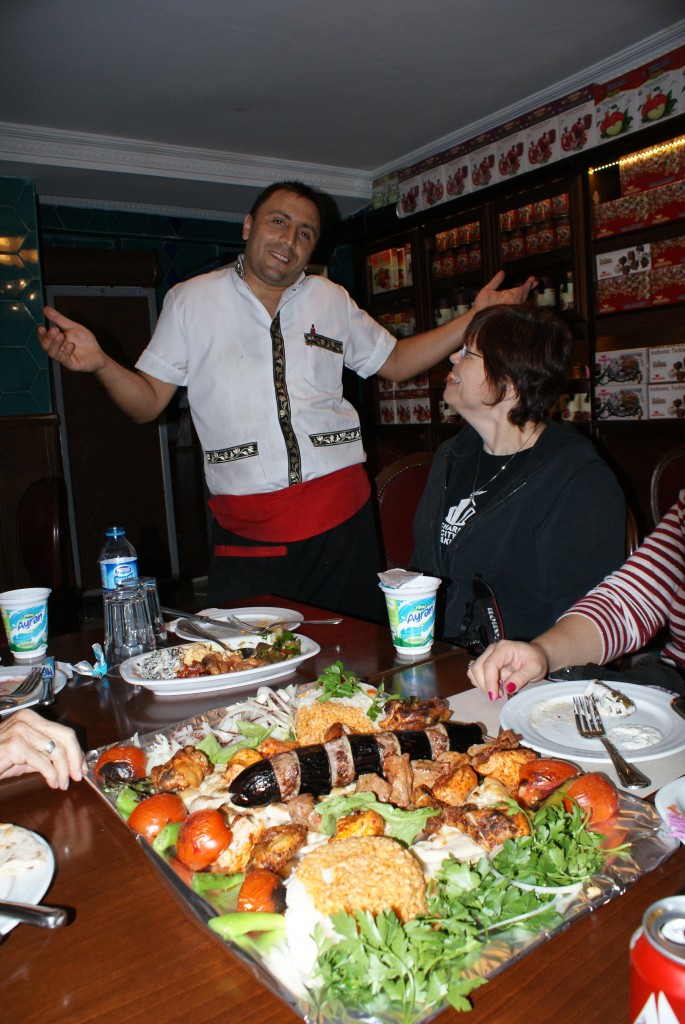 By the end of the meal, my heart was more full than my stomach. To have so many people I love all at one table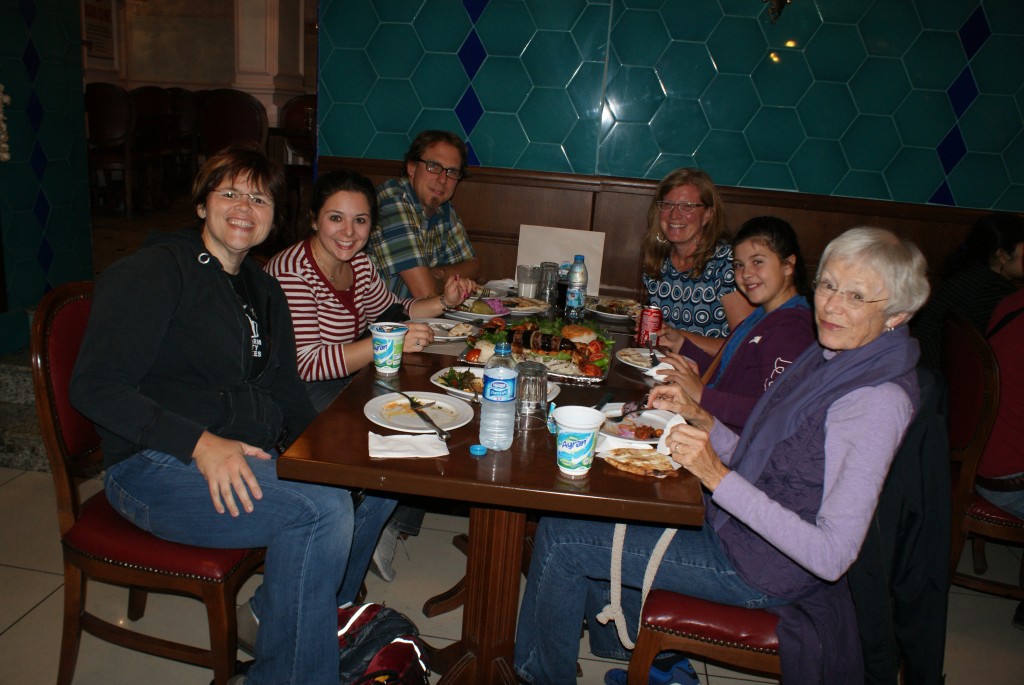 warmed me from toe to scalp.
Fortunately, a cone full of pistachio dondurma (Turkish ice cream made with orchid root as the thickener) cooled me down
to a perfect temperature for sleep.
As of this typing, I have 3 hours to zzzzzzzzzz before we get up and catch a shuttle and then a plane to the city of Kayseri. The next three nights will enjoyed in our former village of Ortahisar as we visit our great pal, Laura, at her New York Times-featured cave home.
Joy!
Comments
comments