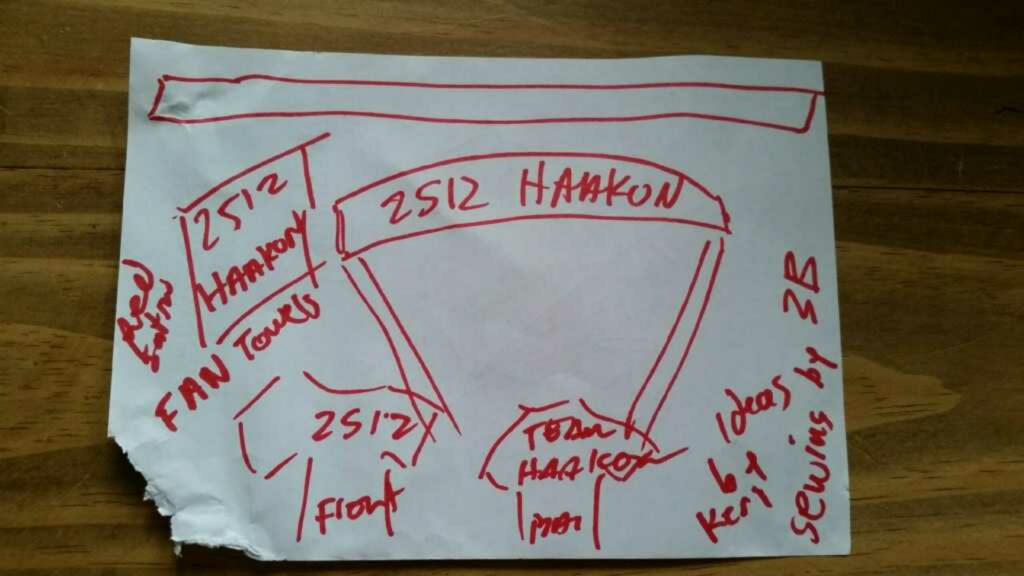 The best thing in Paco's freshman year of high school so far has been making the cut for the robotics team. Each day, he has practice for a couple hours after school, and during "build" season (the 6.5 weeks when that year's robot is designed and fabricated before it must be "sealed"), the hours are often longer. In March, there will be a big regional event held in Duluth; friends and family are already planning to attend. My favorite part so far is the enthusiasm of a former student but now life friend, Keri, who is wired as superfan in general. At one of Allegra's cross-country meets this fall, Keri pogoed around the golf course like Tigger any time she saw our girl coming. Not one to short Paco, Keri is already planning swag to wear to the regional robotics meet; she had her wife, Linda, text me a photo of her sketches. My favorite bit? THE FAN TOWELS with our kid's name and his team number on them. Byron's February is going to be spent at the sewing machine, adding numbers to red satin.
Based on my admiration for her essay about giving birth in a hotel bathroom in a Mongolian hotel, I recently tore through Ariel Levy's memoir, The Rules Do Not Apply, and my final assessment is unkind: I like her better after her baby dies.
Sometimes I get to late afternoon here in Minnesota and, as I take stock of the interactions that have populated my day, I wonder if there's an official ranking of the most passive-aggressive states because, even though it would make Minnesotans uncomfortable to be best at anything, we could be contenders.
I could be a professional laundry folder, but I could never be a professional dishwasher — and definitely NOT a professional washer-outer of empty peanut butter containers.
I am so in love with GIFs that at my funeral when people are hard-pressed to come up with nice things to say, I imagine at least three sad sacks will stand and note, "Well, she was selfish and blunt, but she surely did love a good GIF." It's at the point where I should maybe try to get a "Teaching Writing through GIFs" class put on the books since 70% of my feedback to students contains them.
Typing Time: 6:41
Editing Time: 3:37, including googling to see if it should be "pogo-ed" and if it's "sadsack" or the two-word "sad sack."
GIF-making Time: PRICELESS
---
Comments
comments