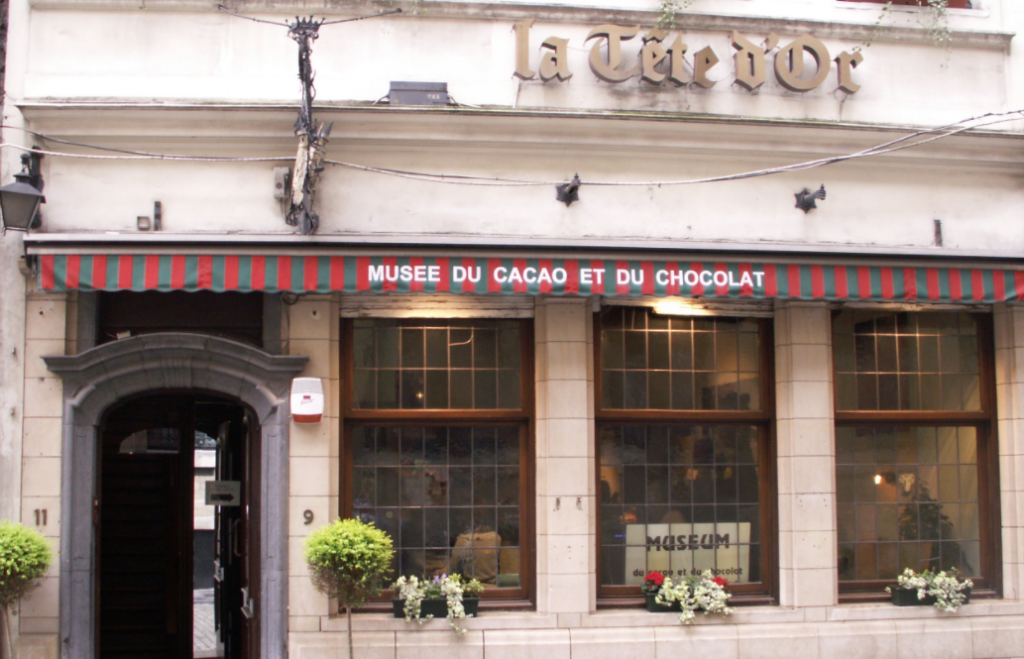 ---
Deanna showed up as a student in one of my online classes five years ago. After that, she became a mentor embedded into my courses; she drafted me to be the faculty advisor of our campus chapter of Phi Theta Kappa; and recently she achieved her Bachelor's degree at the age of 52. ENJOY HER:
If I could remove one thing from my life is not a thing, but rather a person. Although there is nothing that I can do to affect this, there is a person in my son's life who is cruel and abusive to him. I see the changes her influence has had on him, their son, and the rest of the family and it breaks my heart.
The best trip of my life was our trip to South East Asia, particularly to Thailand. It was romantic, relaxing and I loved the people as well as the landscape.
The hardest decision of my life was a recent one where I had to ask my son and his girlfriend to move out of my house. It was the right decision as it will force him to finally stand on his own two feet.
My college degree is what I've worked for the hardest. I fought for years for the right/permission to go and at 45 made my dream come true. Working full time while going to college full time was particularly difficult, but well worth it.
The best museum I have ever been to was The Louvre because it is willed with not only works of art that I had only seen in books, but there is a sense of palpable history. I believe one could have repeated visits and continue to be surprised each time.
My idea of a perfect day is sleeping in just a little, having breakfast with Shawn (my fiancé') and then spending the rest of the day hiking or kayaking – something outside.
When I was a young girl, I was given two piano lessons for free. I wish that I had been able to continue those lessons so that I could read and play from sheet music today.
My favorite word – that's a tough one. I would have to say love for what it means when it is true and deep.
My favorite place to swim is the swimming hole that I swam in as a child in the Ozarks of Arkansas. We spent summers there, as a child visiting grandparents and my grandpa would take us in his old red truck.
I just completed my undergraduate in English at the College of St. Scholastica. The best part was my professors and how they made the curriculum and books come alive. My advice for those going to college is to fully submerse yourself in everything that is signed. Get to know your professors and join groups!
---
Jessica is one of my favorite people I've never met. Her writing is a DREAM, so I'm particularly glad that she started teaching it last year at the college level. Lucky, lucky students.
I would remove my chronic migraines. I thought about saying I'd remove fear or anxiety, but sometimes my fear and anxiety are a product of the migraines. So much of my life revolves around avoiding pain and treating pain. I want to know what it's like to wake up each day and feel healthy, to not take bushels of pills that make me feel half-present, to be able to play full-throttle with my 4-year-old son. That kind of thing.
The best trip of my life was my honeymoon to Costa Rica. The country is endlessly beautiful, the people were welcoming and kind and impossibly happy, and we ate like kings. But a big part of my enjoyment was spending time with my husband while NOT planning a wedding. He was a self-described "groomzilla," and I threatened him with a "pre-divorce" several times during the lead up to the wedding. Being on the honeymoon put us back into sync.
The hardest decision of my life was to not have another child. Every day I question whether it was the right decision.
I've worked hardest to have confidence in myself. It's taken me four decades to believe that I have talent and value. Hell yes, it was worth all of the work.
The best museum I've ever been to was the chocolate museum in Brussels, Belgium. It was full of stupid mannequins and grainy videos about cocoa bean production. Utterly boring. BUT, when you exit the museum, the folk that work there hand you a plain tea biscuit. You take that tea biscuit and hold it under an open faucet of warm, creamy Belgian chocolate. I visited that museum with my sisters, who don't give a damn about art. All three of us felt that we had reached a kind of common ground, and that ground was made of chocolate. Very bonding. We paid for two tours in a row.
My perfect day goes something like this: Wake by 7:30. It's autumn. Drink coffee alone. Read a good book. Eat breakfast. Write for two hours. Take a walk. Magically be transported back to my hometown of Baltimore (about 90 minutes away from where I am in Alexandria) and have lunch at Mastelone's Italian deli. Eat all the meats and cheeses and bread. Magically remember that I have a 4-year-old child who has magically been staying with family or something, I guess. Magically remember that I also have a husband, who has been at work, I guess. Magically be transported home. The three of us go on a family constitutional. My son fights off imaginary neighborhood polar bears and wolves with a stick, shouting, "Don't eat us. That's rude! Go order a pizza!" (I really love his absurd heroism.) Have dinner with good friends. Drink wine. Read my son a bedtime story and tuck him in. Sit outside with my husband and just talk and make each other laugh. Drink some wine. Smooch some. Go to bed in a cool room. Sleep deeply.
This is a toss-up: I wish I'd learned to speak another language. But I also wish I'd learned to be more comfortable with failure. They are related. I didn't kill it in the language learning department, so I just quit. Sad trombone noise.
Oh, this is tough. The first word that comes to mind is "sussurus." It's beautiful and ridiculous and a bit onomatopoeic. But I also like "hematopoietic," because it sounds like "blood poetry." (I worked for the Proceedings of the National Academy of Science. Lots of good lingo.)
The best place I've ever gone swimming is in the Cayman Islands, specifically Grand Cayman. I saw fish and coral and a moray eel and a shark. Thanks to the shark, I got to hear what I sound like screaming underwater!
I attended the College of Notre Dame of Maryland. It is an all-women's Catholic school. Yes, its acronym was C.O.N.D.O.M., which may be why it's now Notre Dame of Maryland University. I LOVED that school. It was (and still is) very small, but because of that, I never felt lonely or like a faceless member of the student body. I couldn't afford to live on campus, so I had to commute an hour each way. That said, I participated in a lot of organizations. I was on campus so often that several faculty and staff members were surprised to find that I didn't live at school. My advice is to go with your gut. Notre Dame wasn't a big or prestigious school, but when I toured, I knew right away that I felt at home. Because I felt at home, I was able to really throw myself into what I loved (literature and writing). I became president of clubs and assistants to my favorite professors and all that nerdy crap. It was fantastic. Being a big fish in a small pond is pretty rad, actually. Those years were critical to my sense of myself and my priorities. I made lifelong friends at that school. I still talk to the English Department faculty. Thanks to that school, I got into a great MFA program, and now I get to be the one teaching literature and writing. So, again, follow your gut — find a school that makes you feel like you not only belong, but that, at that school, you will be at your best.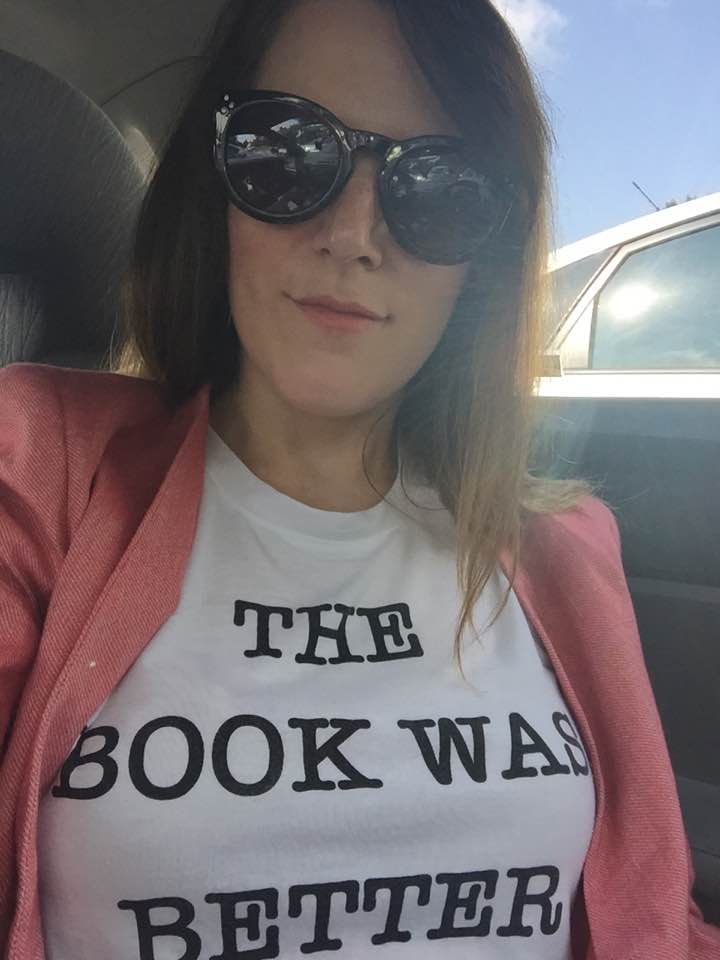 Comments
comments