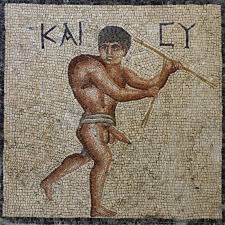 Thank you to everyone who responded to my last post and completed a survey for our rising senior in high school, Miss Allegra. She's at the point where she has around 60 surveys from folks, with new ones still trickling in. Eventually, when it feels like "time," she and a good friend of ours who has a Ph.D. in public health and teaches at the U here in town will sit down together so that Allegra can get a primer in qualitative data analysis — how to make sense out of and find meaning in the variety of responses she has received. If you haven't yet completed a survey but would like to be part of our burgeoning social scientist's learning experience, please feel free to write up your responses and email them to allegrapihlaja@gmail.com!
As I've posted pleas for survey responses on social media, a few people have mentioned that they'd be interested to see responses other than their own. I get that. Whenever a survey has come to me rather than Allegra, you better bet I click on it and read the thing. FASCINATING STUFF.
Anyhow, I'm happy to start the sharing of answers with my own. If any of you reading this have written answers and wouldn't mind me sharing them on this blog, give me a shout, and I'll put them in a future post.
So. Here:
If you could remove one thing from your life, what would it be? Why?
After first reading this question, I started thinking of things in the world I'd like to get rid of — violence, famine, ham-fisted toddlerian blusterers — but then I reread the question and saw that you are asking very specifically about what I would remove from my own life, not how I'd change the world. So, after way too much mulling, I've come up with this: I'd get rid of complicated relationships. The best relationships for me run clean and clear and are free of grey layers and unspoken tensions that simmer without acknowledgment. In fact, few things are more destructive to my day-to-day, hour-to-hour functioning than having had interactions with people where the dynamic isn't clean and clear. That's why I prefer you and Paco and dad over all others; it's so easy with you guys: I like you, I love you, I respect you, I enjoy your company, and I feel safe with all of you. Similarly, this is the way I feel about my best friends in life, like Colleen. It's clean. It's clear. It ain't complicated.
What has been the best trip of your life? Why?
The whole year in Turkey can't count as a trip, I presume. More specifically, our family trip down to the southern coast when we stayed in Çirali was my favorite vacation EVER. In a year full of constant negotiations and trying to find our way, we all just relaxed on that trip. The scenery was stunning; the swimming was perfect; the lazy, laid-back single street village was all we needed. I loved eating lemon/sugar gozleme, riding bikes into town, swimming two or three times a day, doing the day-trip boat tour where we jumped off the deck and into the water, and walking out of the Mediterranean and right into the ruins of Olympus. We had no idea it would be perfect, and that lack of expectation is exactly why it could be perfect.
What has been the hardest decision of your life? Do you think it was the right one?
Breaking up with a man I still loved was probably the hardest decision I've made, emotionally. And, to be honest, it wasn't really a clear-cut decision at the time; it was more me trying to finagle ways for us to step back from each other — while still assuring him we were a couple, to avoid straight-on heartbreak — because my gut was thrumming with an unformed thought: "This needs to be over." It was only once we were done that I realized I had been wanting the relationship to end. My brain was slow to catch up to my intuition. And, yes, it was the right decision. Absolutely. My relief was immediate and palpable. I didn't want to hurt him, but I needed liberty — so I could regroup and get on with the rest of my life.
What have you worked hardest for in your life? Was it worth it?
There are seventeen ways I could answer this; I could flick the spinner and just write down whatever it lands on, so…flick. I am still engaged in the work of overcoming childhood conditioning that taught me to be judgmental. Part of why this is hard work is that I enjoy being judgmental — it feels like part of my nature, so deeply ingrained is it. But in recent years I am consciously working at acceptance and empathy and an attitude of "What the hell do I know about any single person on Earth except myself?" Currently, the reality is that I judge, but I'm quicker to spot that tendency in myself and to consider if it's fair, if it's necessary, and if there is anything constructive that can come out of it. Usually, I'm being judgmental for my own amusement, so it's best to keep it inside and let it roll around in my own head. Or, well, y'know, to express it to a limited few. This ongoing process is definitely worth it, as it's teaching me, as Kendrick Lamar would advise, "Bitch, be humble."
What is the best museum you have ever been to? What made it so good?
First answer: The Peggy Guggenheim in Venice — the setting of it right there on a canal, the fact that it was her house, the unbelievable collection of art on the premises…I didn't even care that it was packed as hell when we visited.
Second answer: The Hatay Mosaic Museum in Antakya, Turkey. Mosaics thrill me to the core, as does the feeling of standing in front of something made so many thousands of years ago. There is texture, and there is amazement, like, "People actually walked on these things. This stuff hung on people's walls." Plus, I bought earrings in the gift shop that have a "meander" around the border, and that's always a plus.
What would your idea of a perfect day entail?
I would wake up in a foreign country, and I would have no classes I was teaching online (so no need to check in and fight for workable internet and spend hours of my "vacation" grading stuff). A tray of food and good coffee would be awaiting my readiness, so I could stay in bed while I got up to speed. You and Dad and Paco would be there, and once we were all ready, we would head out to explore some new city. There would be pastries, cold drinks when we got hot, and excellent people watching. Later in the day, I would go for a run in a shady park. We'd all eat dinner out at a restaurant with crazy good food. There would be drinks. There would be buskers on the streets. There would be a bag of sweet treats bought on the way back to the hotel, ready for eating at midnight.
What's something you wish you would've learned when you were younger?
It's taken me fifty years (so far) to get to a point where I don't need everyone to like me. People-pleasing is full-time work, and it requires a person to sacrifice a whole lot of "self" so that others don't feel uncomfortable. The first decades of my life were spent working at making those around me feel easy, at the expense of what I, myself, often wanted. But as I've aged, life experiences have burned away the noise so that I have reached a point where I'm better at valuing the way I feel and making choices based on my own feelings, rather than on what others want and expect. Still, of course, I do capitulate on some occasions, as life is also made of compromises, but I'm getting there, closer and closer, to the clarity of "I know how I feel, and I'm going to go ahead and act that way." And people who find that difficult? Can make their own choices about how to respond. In current common parlance, all of this is known as "giving no fucks." I wish I'd learned at a younger age how to release all the fucks to the sky, so they could flap off into the clouds, squawking as they ascend.
What is your favorite word?
You know me — that I'd like to respond "all of them!" But, to narrow down: there are words that I like because they are the symbolic representation of things I enjoy, like "beer," "sleep," "backrub." I suspect, however, that most people will answer this question with a word that they like the sound of (or the sound + the meaning), so to follow that, I'll say that I have always liked the rhythm and slither of "verisimilitude."
What is your favorite place that you've ever gone swimming?
Okay, since my brain is a warehouse of nonsense, the swim I've done the most in my life is simply a replay of a scene I saw at an impressionable age when I watched a movie called The Poseidon Adventure. In it, a ship is hit by a tidal wave, most everyone is killed, and a scrappy band of survivors tries to stay alive long enough to be rescued. Anyhow, at one point, an actress named Shelly Winters — playing an old, past-her-prime matron — does this amazing swim through flooded corridors to save a guy who's stuck, and I've never gotten over it. So I've done that swim with her, mentally, about a thousand times. Except the Shelley Winters character, at the end of her swim, has a heart attack and dies. I don't.
Please, you will watch it now:


Now for a real one: A good swimming memory is from when I flew into Mexico to meet Auntie Kirsten when she was doing the Peace Corps in Belize; we spent some time in Mexico before bussing into Belize, including a jaunt down to Cozumel. I remember really liking the swimming there, in particular because it was the first time I ever snorkeled, and there was a statue of Jesus down in the water, amongst the coral and fish. Now that I've had Lasik, I'd like to snorkel again, as I'd actually be able to SEE the stuff now. So maybe let's take a trip?
If you have been to college, where did you go and did you have a good experience? What was the best part? Any advice?
DID I FORGET TO MENTION I WENT TO COLLEGE? I SHOULD HAVE TOLD YOU.
Allegra, I went to a small private liberal arts college called Carleton. It's located in a town of, hmm, 23,000 people called Northfield, Minnesota. I definitely had a good experience there, although I cried a lot during my four years and even considered taking time off after freshman year. But college was such a feeling of release after high school (which I had enjoyed a great deal, btw) — I was so glad to be free from the clique hierarchies of "popular people" and "geeks" and "freaks," so happy to be just myself and not someone who was trying to be someone. And college is where I found my tribe of lifelong friends; they taught me so much and made me feel perfectly enveloped.
So the very best part was and still is the people. But in addition to that, there were the classes and the chance to learn about so many new disciplines and the freedom to monkey around with different ideas and areas of knowledge. My junior and senior years are when I was able to focus on English classes and, even more importantly, to take a bunch of film and media studies classes. Those film classes brought me a kind of intellectual joy that I had never experienced in high school. I still remember visiting professor Dana Benelli giving an overview of "the conventions of cinema" — one of which I still remember writing down in my notebook: "transparency" — and there was a dizzying sensation inside my skull that went something like, "THERE ARE CONVENTIONS OF CINEMA? AND THE BEST FILMS MANAGE TO BE TRANSPARENT? WHUUUUUUUUUUT?" Sure, learning to look at the ways that we, the audience, don't "see" the work of making the movie — so that the medium of conveyance doesn't interfere with the storytelling — was a hyper-specific skill set. However, the beauty of the liberal arts, of learning to think about things, is that I have applied the lessons of "learning to note transparency," along with seventy-eleven others from those college classes, throughout my life.
My advice to you, beloved daughter, for college is this:
Avail yourself of every opportunity you can. Go to the free movies; go to concerts and plays; do those semesters abroad; actually attend class regularly (unlike your mother); try new languages, new sports, friendships with people who seem bizarre.
Don't get freaked out when it's hard. I was so lonely the first few weeks of freshman year; after the long-standing friendships that populated my first 18 years, it was so much work to make myself get out of the dorm room and go to painful-sounding things like "mixers." So force yourself to go to the painful-sounding things. There will be others there who are lonely and feeling at odds, too. Eventually, you'll knock elbows with one of them, and one of you will say, "Sorry. I'm so awkward at stuff like this. I kind of hate it but feel like I need to try." And then your fellow elbow-knocker will confide, excitedly, "Oh my God, me, too! I'm go glad it's not just me." Thirty years later, that person just might be on your "Will Donate Kidney To:" list.
Be aware of the dangers. There is rape on college campuses. There is assault. There is drinking. There are drugs. There is sexual exploration. So even though we've talked about this stuff some, I want you to know more about how to be aware and how to live defensively while living openly. I want you to figure out if you like to drink (and/or take drugs) without dying from it. I want you to enjoy an entire life of sexual satisfaction — but know how to protect yourself against STDs. I want you to say "yes" to invitations without ending up hurt and broken. So I would recommend you do some of your famous internet research about how to live smart on a college campus. And I want you to know you can ask your mother anything and know that I will mail you condoms and check in on you at 4 a.m., if you just want someone to be sure you got home safely.
Finally, take notes by hand, on paper. I mean, typing notes is okay, too, but there truly is no better way to get information to stick in your brain than to funnel it through the physical act of writing it down. If you have never used the Cornell Note-taking System, I would recommend it.
---
Now that you've seen my answers, gentle reader, don't you want to write your own? YOU KNOW YOU DO
Also, now that you've seen my answers, I imagine you are left thinking two things:
1) Can "noise" be "burned away"? (See my answer to #7. I think it might be terrible writing, but I also had no desire to change it after I wrote it because, somehow, it conveys what I meant, so if it's bothering you, go have a shot of Jagermeister and chill the hell out, Peachie);
2) Would Jocelyn send me condoms if I asked her? (YES, I WILL ALWAYS SEND YOU CONDOMS, PEACHIE; I AM YOUR 'RIDE OR DIE' WHEN IT COMES TO SEXUAL HEALTH, SO JUST LET ME KNOW WHEN YOU NEED A BOX OF TROJANS DON'T BE SHY).
---
Comments
comments