…because we've made a will.
Only twelve years past any reasonable expectation of such a document being drawn up.
I guess the drafting of such an important disposition, even at this late date, frees us to die with impunity.
Whew.
This is important because Byron and I are getting on an airplane on Wednesday and leaving the kids behind for twelve days, in the care of their grandparents.
That reality only makes me a little bit super sick to my stomach at the same time it sounds like the recipe for an amazing time.
To understand fully the story behind our imminent trip, you may need to take a quick glance at this previous post, and this one, both of which detail the kind of friendship that makes Han Solo and Chewbacca question their bond and realize they are mere feckless pretenders in terms of egoless cooperation and tackling the challenges the universe. I'm about to go on a trip spurred by the kind of friendship that makes The Golden Girls seem like a troupe of annoying mock-ups whose interactions–meant to come across as authentic and original–smack mostly of shtick and cliche.
Wait. Even outside the context of this post, The Golden Girls chafe.
Let me try again. I'm about to take a trip thanks to a friendship so intensely full of "we've got to do this thing together" that it seems, in comparison, Louise was casually digging through her purse, looking for a breath mint, while Thelma announced, "Actually, the gas tank's on Empty. I can't gun it over the edge of the canyon."
If my point is still muddy, let me express it through a picture. I'm about to take a trip born out of the reciprocal love this woman I have shared since 1996: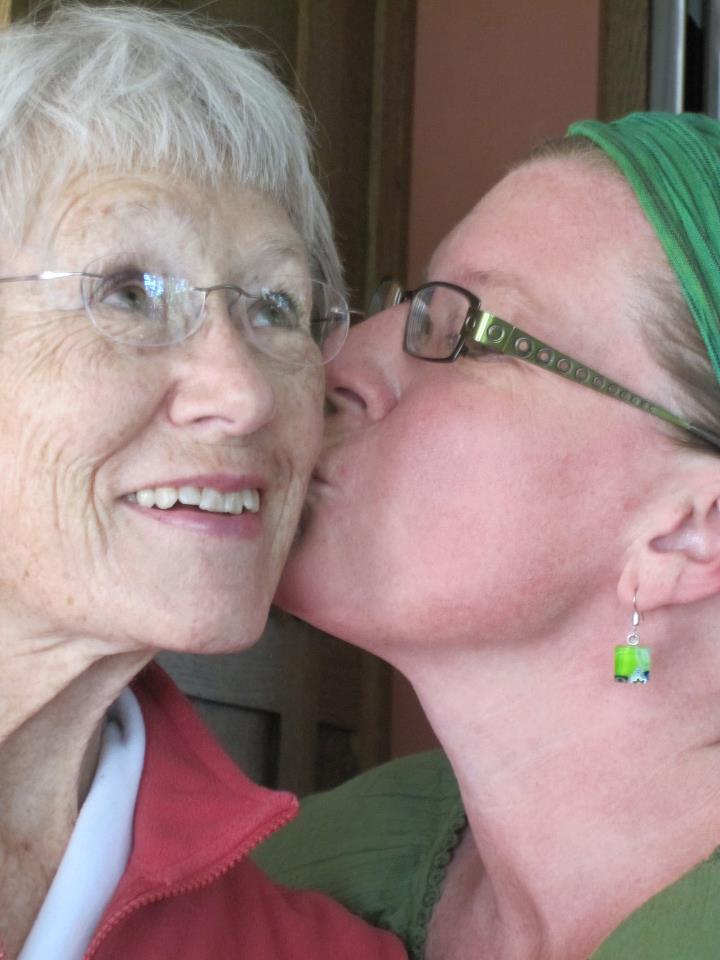 The point here is that I have been blessed with great friendship, and from that friendship has arisen the opportunity to go on an amazing journey.
I had notions of writing up the entire story here, but as I look at the calendar and the clock, and as I step around the heap of "I might pack this" clothing on the floor of the bedroom, and as I count up the discussion messages that need processing in my online classes, and as I eye the shopping list of things to buy before we go, I realize time has gotten the better of me.
Thus, I'll simply share the video I posted in my classes last week, a video that gives my students a heads-up. It's also a really good video to watch if you've been wishing you could hear the words um and and more often.
Let's hope I do better at posting updates during these travels than I did with the East Coast road trip this past summer. Otherwise, you'll be hearing about this one until the first tulips are poking their petals through the dirt come Spring.
So:
We've got a will. We've got plane tickets. We've got a plan.
Can I get a witness?
Comments
comments