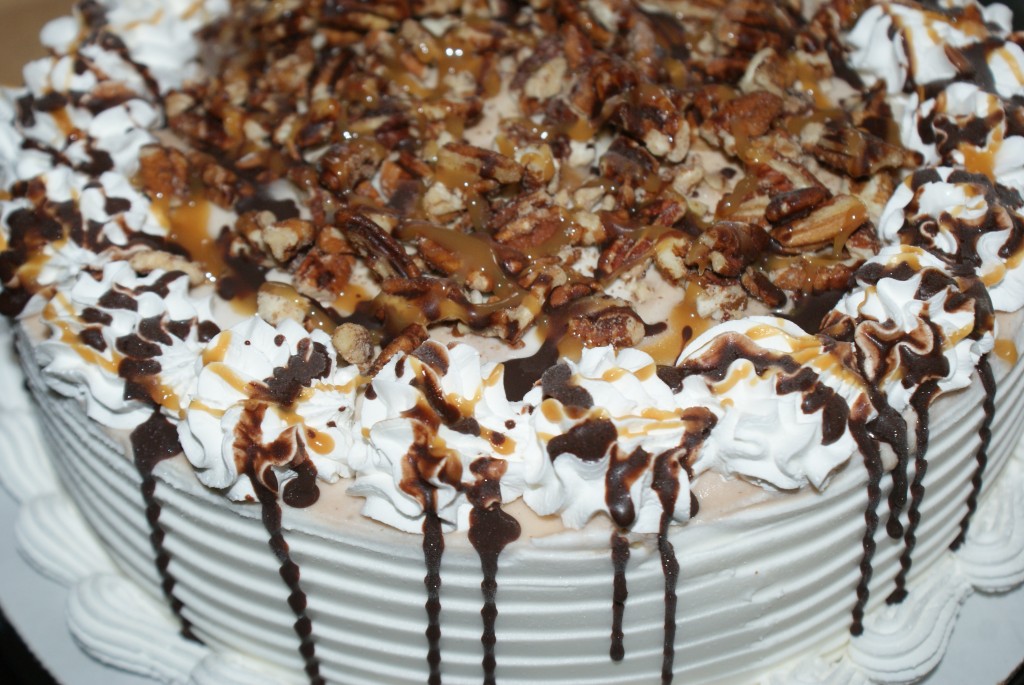 I turn 48 today, and, oh, the joy of it! Behind me are the days of wishing, hoping, longing, wondering. Here now are the days of loving, laughing, appreciating, and clarity. I'm in the thick of it, this business of a happy life, wanting to hug it all to me, hard, while it's happening. There are things I still want to do, places I would love to explore, adventures I'm eager to have. And, of course, there are people I can do without, too many hours spent in windowless rooms, the agendas of dissatisfied minds.
But still. Even when I get a leg cramp at three in the morning that is like no Charley horse I've ever had, and I have to stomp around the bedroom, then the bathroom, jamming my thumb into it, eventually grabbing the side of the sink, bending over it, and lowing like a cow in labor–as happened the other night–I can't fathom my fortune. Then it happens again three minutes later, and I can't fathom my pain.
My leg cramped like a mother-plucking chicken de-featherizer because I had exercised so much, so hard, so well.
At least I have legs to battle.
I have a sink to grapple with.
I have water to regret not drinking.
I have fluffy covers to crawl beneath when I'm shivering.
And even when my ancient car suddenly starts doing a scary shuddering thing whenever I push on the gas–as it did a couple days ago when I was driving to pick up Paco from Pokemon Club–making me whisper under my breath, "Please, let me just get to the school so that my sensitive lad isn't the last one there, waiting in uncomfortable silence with the recess monitor who agreed to stay past six p.m." as I simultaneously plan how I'll push the car to the shoulder of the road if it does break down, I can't help but turn my face to the sun at a stoplight. Then the shuddering gains a companion in the form of a loud clanking noise, and I'm back to whispering "Please…"
I get to worry about my car breaking down because my life has been felicitous.
At least I have a car to make me anxious.
I have a son, and he gets to go to school.
I have a boy who is a boon companion, who has good ideas about where the closest auto shop is and who counsels me into doing an after-hours key drop.
I have a cell phone, friends to call.
I have neighbors who launch themselves away from the dinner table, saying "No problem. Be right there" when I send out an SOS about my deadbeat car and hungry son.
I have lungs and quadriceps that power me five miles uphill the next day when the repair shop informs me my car is fixed, that they close in an hour.
I have a credit card to hand over when the car repair shop presents me with a staggering bill.
I have a husband who got a new job, a darling of a guy who is proud that his income will help pay that bill.
I have a daughter who, as I start to grouse internally about the cost of "labor and parts," asks, "Why don't you join Instagram, Mom? You have that tablet now. If you join, you can follow me and see all my pictures!"
Indeed, it's the stressful moments that slap me in the face and remind me of my good fortune. How can I think anything's going wrong, when so very much has gone gloriously right?
Our first years are about developing.
Our next years are about figuring things out.
Past that, we have a time of learning nuance and gauging our course.
Then comes a period of growing, moving, settling.
And now: the season of gratitude.
I'll take 48 for the win.
Comments
comments