It's time to announce the winners of the book giveaway!
The winner of Girl Through Glass is: Linda Solstrand
The winner of Queen of the Night is: Jessica Rapisarda
I'll be contacting each of you to get mailing information. Read in good health. Smear the pages as  you will. I recommend melted chocolate from cookie dough pops, but that's personal preference.
As for the rest of y'all who threw your names into the ring but weren't chosen, sorry you're losers.
If it helps assuage your feelings of hurt at all, let me assure you: I am the original loser. Compared to my history of loserdom, you're a g-damn winner.
See, my senior year of high school, a few months before I dropped out (you can read the story of that here: "Jesu, Joy of Jocelyn's Retiring"), I was nominated to the royalty court for the Sweetheart Dance.
It wasn't a nomination that resulted from a groundswell of support within the student body.
Rather, a few weeks before Valentine's Day, the students in the National Honor Society met in the Latin teacher's room. Our club had been tasked with selecting the nominees for Sweetheart Princess and Sweetheart Prince. Our votes would determine which of our classmates would get their names read over the PA system; which of our classmates would dress up fancy-like and walk around the gym at a special assembly; which of our classmates would be recognized the night of the Sweetheart Dance; which of our classmates might potentially be crowned and dance together in a spotlight, decked in velvety raiment; which of our classmates would be featured in the yearbook.
We'd been tasked with a mighty responsibility, indeed, we of the high GPAs and thick textbooks.
For all our smarts, it hadn't occurred to any of us that we might nominate from within our ranks. Royalty was for the cheerleaders, majorettes, flags, and jocks. Royalty wasn't for equation-solvers.
Yet our leader, the Latin teacher — a man who inspires me to this day, and not only because everything I understand about English grammar came from his class — looked around the room at the assembled nerds that morning and said, "Write three girls' names and three boys' names on the ballots in front of you. You may only write down names of members of the National Honor Society."
WHAT?
For a full minute, I sat, absorbing the challenge. I'd been ready to fill in my ballot with the names of "popular" kids who had yet to be nominated for any other royalty court. Whaddya mean, nominate eggheads?
It was a radical notion, this idea that we — readers of Kafka! — could be royalty. It was exciting. It was scary. It was baffling.
Who to nominate? My gaze scanned the room. A few cheerleaders, majorettes, and flags dotted my vision, multi-talented types able to twirl, flip, and annotate. But a couple of them had been nominated for previous royalty courts already. Hmmmm.
What if I…what if I…what if I nominated my friends? Carefully, I considered my crew. Yea. Why not? Grinning, dazzled that the world had just become a place ripe with possibilities I hadn't known how to imagine, I filled out the ballot with the names of my girls.
A few days later, the nominees were announced over the loudspeaker. Whoa, there was Char!! Oh gravy, and Amy, too! And, woo-hoo, Leigh! Hey, and Kim–such a nice girl!
Wait. WHUUT.
And me?
ME?
A wave of prickles, a full-body flush, started in my scalp and moved down to my toes. Had my life suddenly become one of those 1950s books, like the ones my mom kept on a shelf in the basement, about popular girls?
I was quickly disabused of that idea. Looking around the classroom as the names were announced, I saw annoyance, even disgust, on the faces of my classmates. I detected grumbles and heard one of the Honor Society cheerleaders apologizing to those around her, saying she hadn't been given a choice, that she had to nominate losers.
Yea, that felt about right: to enjoy a nanosecond of elation before having it ground into a powder of embarrassment.
Fortunately, my friends and I went ahead and flowed with the feeling that being nominated was amazing. Already, at 17, I'd had years of fine tuning selective deafness. This time, I plugged my ears with the powder of elation-cum-embarrassment.
So we squealed. We made phone calls. We talked dresses. Our parents showed up in the gym to snap photos as we linked arms with the prince nominees and circled the gym to half-hearted applause. When the night of the dance arrived, we did hair and make-up together; we sipped from cans and glass bottles; we giggled crazily when we got to the high school.
And then the time came: the announcement of the Sweetheart Prince and Princess.
I knew it wouldn't be me — not out of some false modesty. With all realism, I knew.
We nominees were corralled up the stairs of the gym, lined up along a balcony where a searchlight moved over our faces. When they announced the winners, Char and Jeff, the light froze on them, the winners.
In darkness, the rest of us gasped, yelled for Char, and made our way down the stairs to the floor of the gym, where we stood, watching Char and Jeff take their spotlight dance.
A few weeks later, the nominees reassembled at the studio of a photographer who would document for the yearbook our momentary rise out of the ranks.

We were told to wear sweaters. Always sassy, perhaps hoping it would camouflage how unforgiving a fitted crew neck can be on those who are hearty of torso, I accessorized with a necklace borrowed from the jewelry bag my mom kept in her top dresser drawer. Another accessory I could have used was a smile that reached my eyes.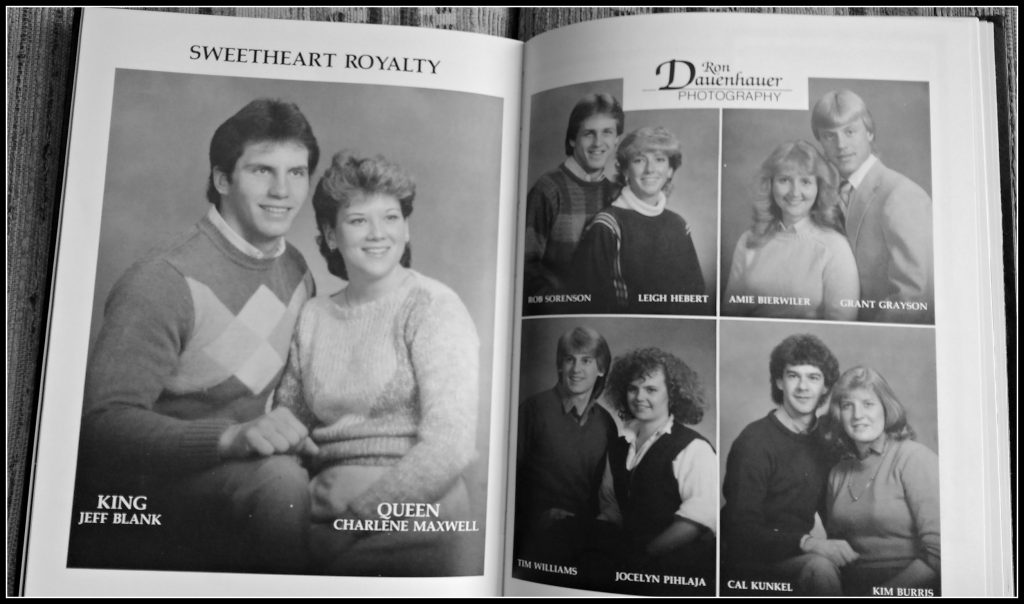 Posing with the prince nominees was uncomfortable. "Squeeze closer," the photographer urged, shoving our shoulders into the guys' chests. Why, I wonder, didn't the photographer note, "Hey, your collared shirt is bunching underneath your sweater. Also, don't wear that sweater. You're always going to benefit from flowy. And can we talk bangs for just a quick sec?"
The winners got their own page in the yearbook. We losers were cast as Everyone Not Paul Lynde on Hollywood Squares. I'll take Sandy Duncan for the win, Peter.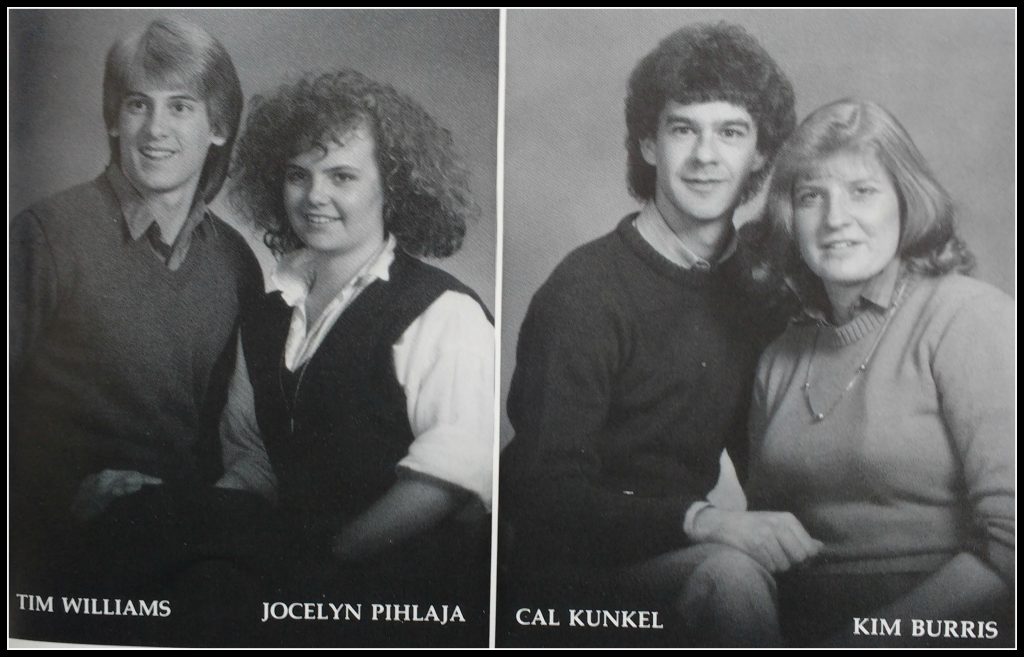 It's one thing to be a loser princess. For me to have pretended for a solid week that "princess" could possibly suit was laughable. However, "loser princess" was a title I could sport with a hoot.
Then, a few months later, the yearbooks came out.
At that point, I learned a whole new facet of loserdom: being a loser who gets the wrong name plastered on top of her ignominy. Through human error or having some wisenheimer in charge of design, the yearbook tagged me as Kim Burris, my partner Tim as Cal Kunkel.
I still feel like I owe Kim an apology.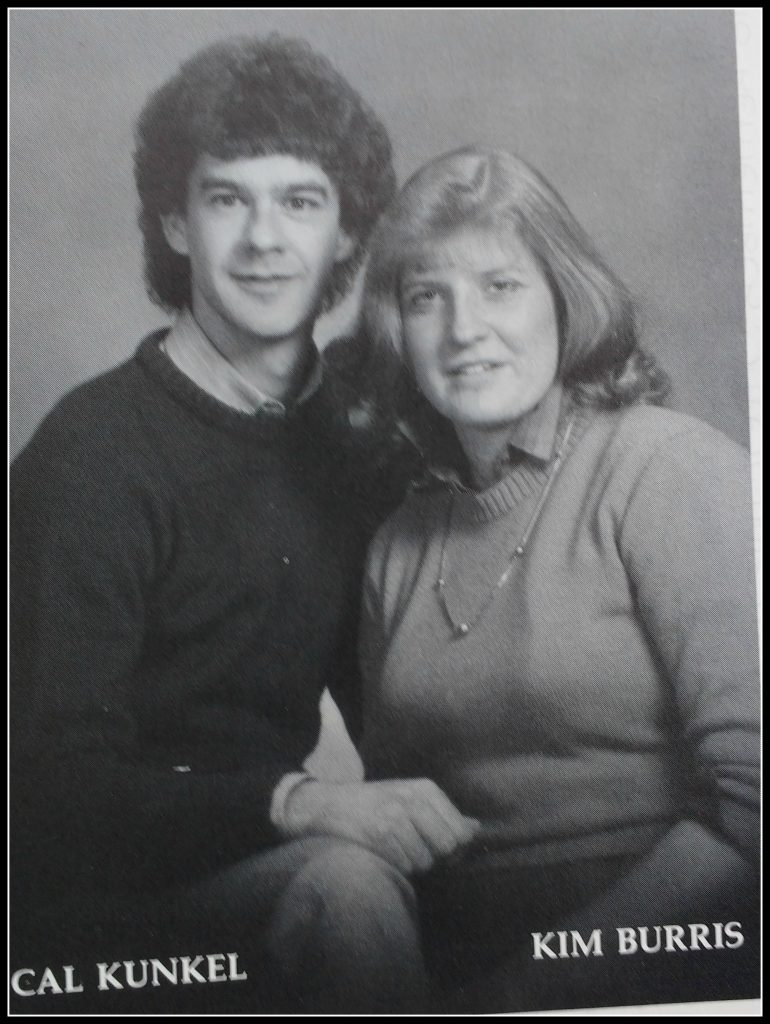 I lucked out with my partner, a light-hearted guy with whom I was used to goofing around. Tim and I made light of it, calling each other Kim and Cal as the school year reached its close. Faintly, it occurred to me that humor neutralizes loser.
But then I'd look at that photo again, and I'd see that soft-faced, Aqua-netted baby wistfully playing princess, and it also occurred to me that eye-liner didn't make me petite or cute or desirable.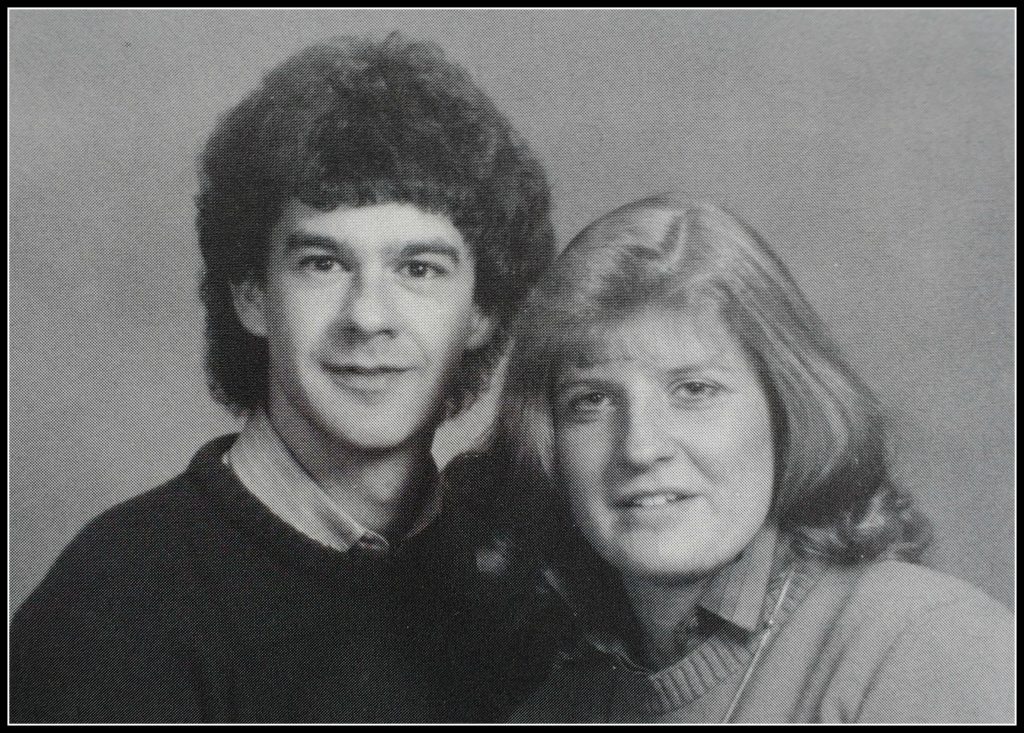 Getting a smile into those loser eyes was going to take some time. I'd need a change of venue — a trip to Oz. I'd need new peers — people who led with irony. I'd need road trips — in the car alone, finding my own way. I'd need to dance 'til 4 a.m. —  limping home, shoes in hand. I'd need to have my heart held tightly enough that it could be broken. I'd need to walk outside the circle of the gym floor before I could see how restrictive four walls could be. I'd need a few decades of casting about. Flailing. Landing. Unfolding. Navigating the extended arc of life and realizing "winning" is in the end game.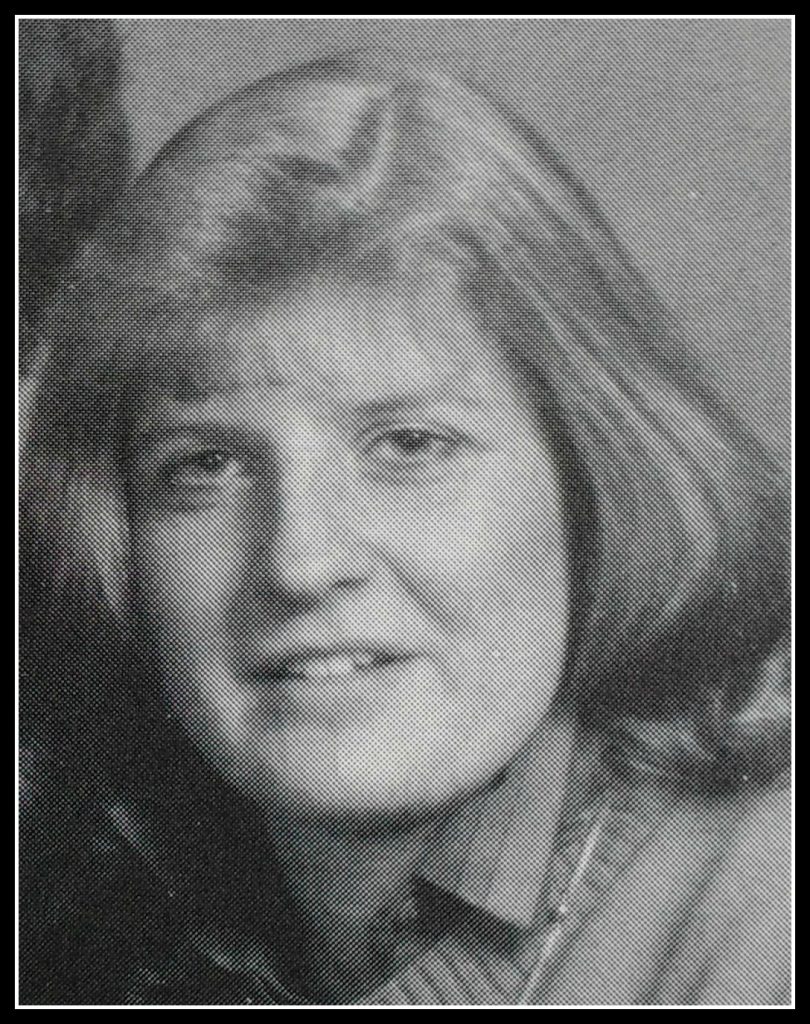 I look at that loser princess now, and I want to send a whispered message back through time.
"It's going to be all right. Aww, honey, it's going to be more than all right. For now, you have to stand in the dark, gasping with excitement for all the winners who aren't you, but eventually you'll find your spotlight."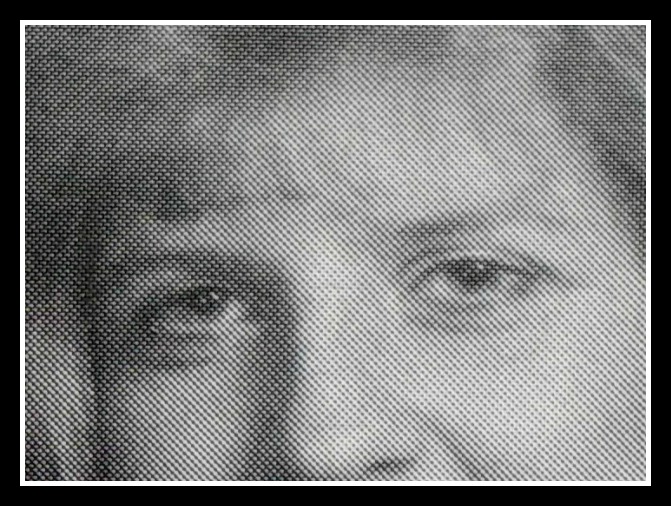 I would like to assure those eyes, their flatness telegraphing "Help me," that one day they will sparkle with droplets from gorgeous snowstorms, that one day they will laugh at kids and loves, that one day they will widen at the realization that the high school definition of "winner" is false, that one day they will fill with tears of astonishment at the compassion of others, that one day they will beam a smile at the cheerleaders, majorettes, flags, jocks, nerds, stoners, geeks, dorks, and princesses
because they are just so happy to see people doing their best.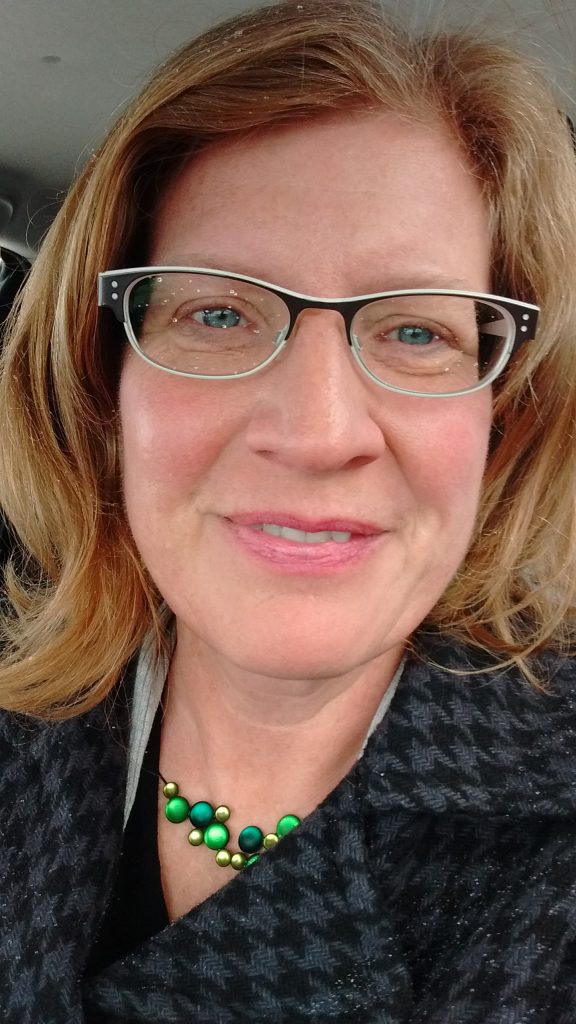 So, yea, all you losers who didn't score a book during the giveaway, just remember: it could be worse. At least you aren't someone who was mandatorily nominated. At least you look good in your sweaters. At least your shoulder isn't shoved into the chest of the guy who sits next to you in English class. At least people call you by your actual name. At least you're winners in the ways that truly matter.
Hugs and love to all you losers,
Kim Burris
——————————
Comments
comments